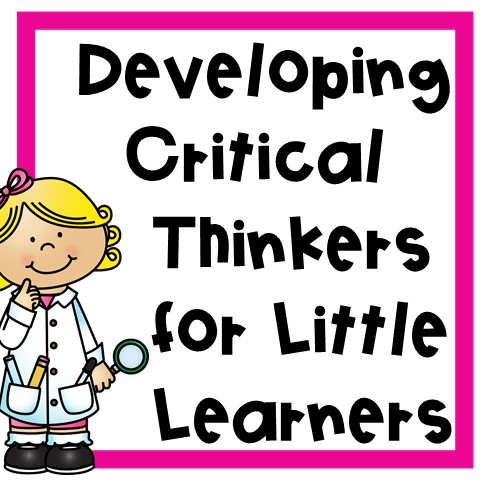 I got asked to cover Critical Thinking in some of my future presentations and I'm going to lie…I was (and honestly still am) really intimidated by a topic that sounds like something my college professors would be much better at than me. I know that I use it in my classroom and I know that I need to do better at it. I usually refer to Bloom's Taxonomy but there is also Webb's Depth of Knowledge. Both are great places to start!
So, I thought we could all help each other out a little. First off, I would LOVE to hear from you about any techniques, questioning, and methods that you are using in your classrooms to help students think more deeply and to develop those critical thinking skills!
Here's how I help you…question stem cards! And even better, it's a freebie and really can be used through all the grade levels. Kindergarten friends, share with your 5th grade buddies because they can use them too.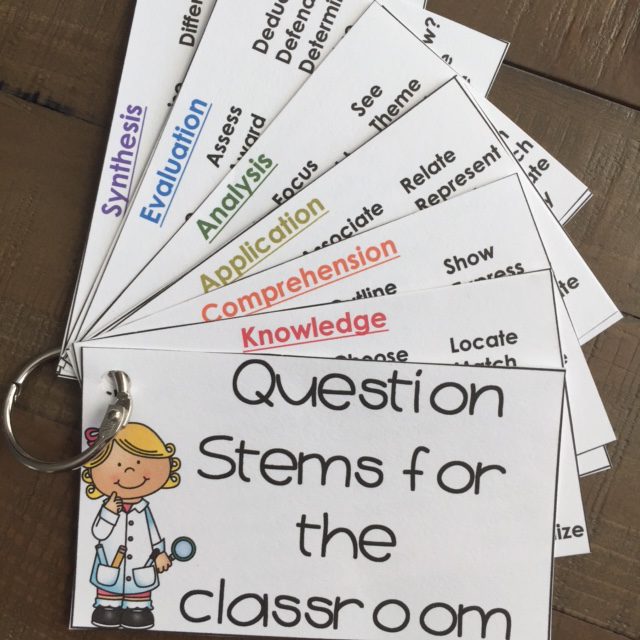 So do as I say and not as I do. Print these front to back. They will line up perfectly and won't give your hole punch such a work out!
All you need to assemble are the cards (cut them out of course…)., a 1 inch binder ring, scissors and a hole punch. I would laminate these cards so you only have to print them out once.
 These questions and key words are based on Bloom's Taxonomy. They are meant to be kept close by. A magnetic hook on your board would be the perfect place for them or stuck on a corkboard over your desk. Maybe even just thrown somewhere on your easel where you can grab them quickly and refer to them throughout the day. As we ask our kids to think more deeply, it's important to know the different terminology that goes with each different level of thinking.
Hopefully, these cards will help you day to day and maybe when you are typing out your next lesson plan, you can wow your administrator with the different types of questions that you are asking your students!