This week is one my favorite weeks in Kindergarten! It's Fairy Tale week!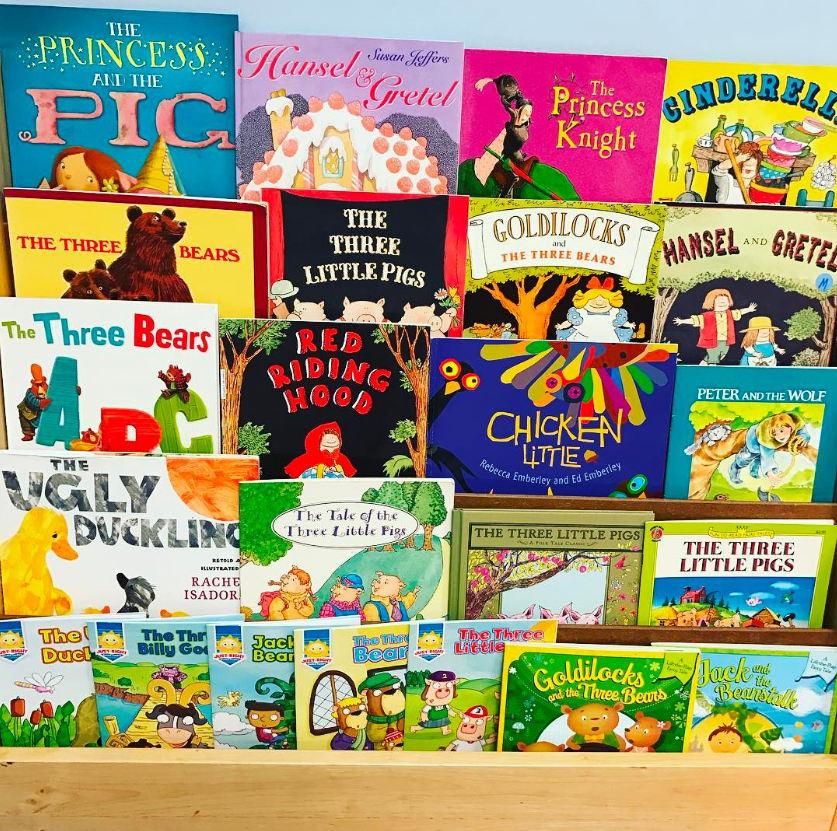 We started out by learning about the elements of a Fairy Tale. Since Fairy Tales are familiar stories, students are able to think of stories that they've read before that fit some of the Fairy Tale elements. We also did a poem about Fairy Tales. This is just a shorter version of the Kindergarten poem that I already have in my poetry unit. Since I'm doing TK this year, I've gone back and redone a lot of the poems to make them more appropriate for my TK kiddos.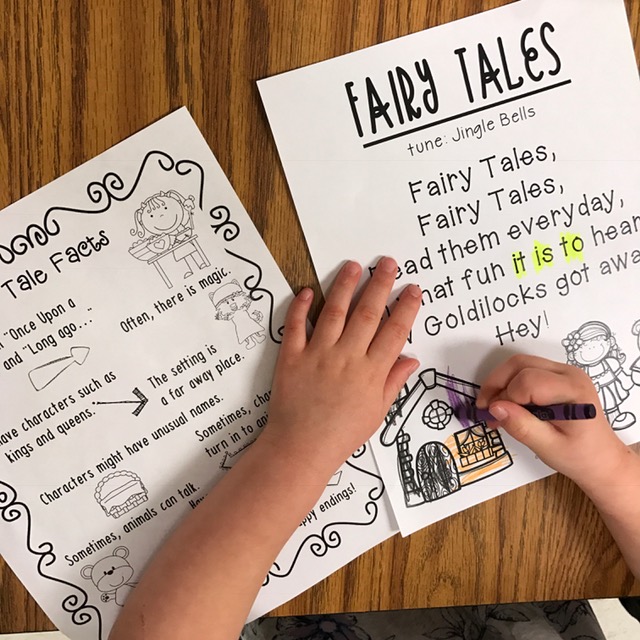 Here's a copy of the poem that we used and my kids always highlight their sight words and if they have time, I let them color it. I'm planning on having a pre-k poetry unit done sometime soon!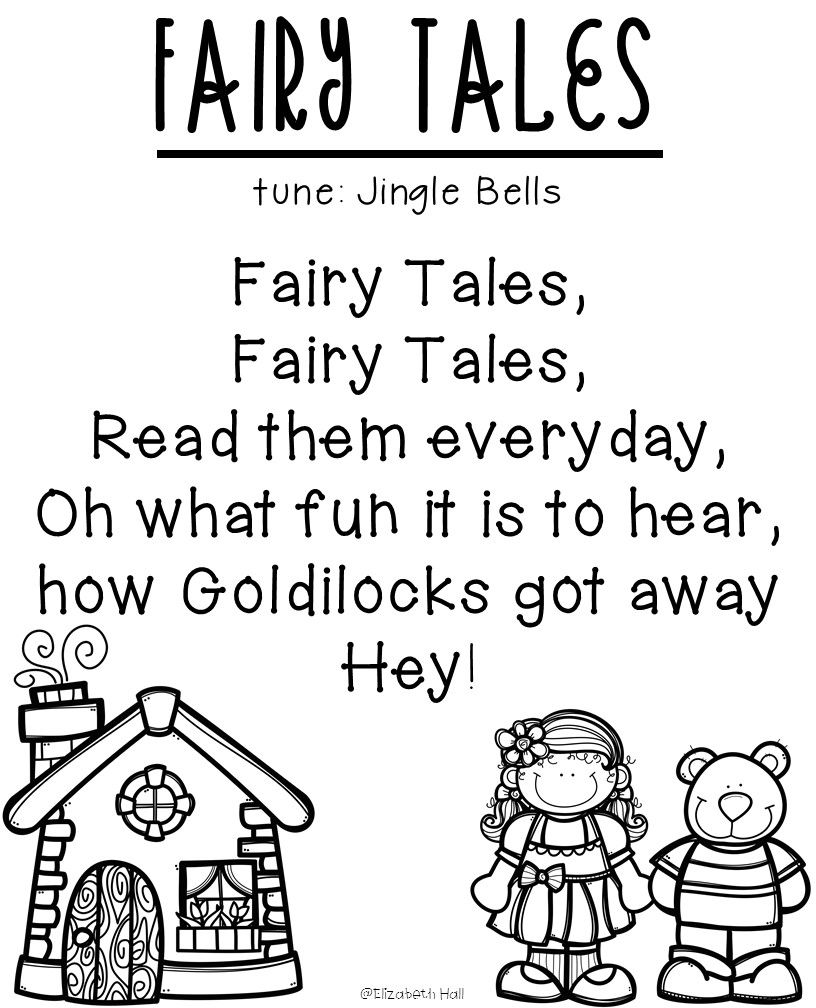 When I start Fairy Tales, the first story I read is Goldilocks because that is typically the story that all the kids are the most familiar with. I read the story and then we do a re-tell of the story using pictures. We practice using story telling words and we put the pictures in baggies for each student.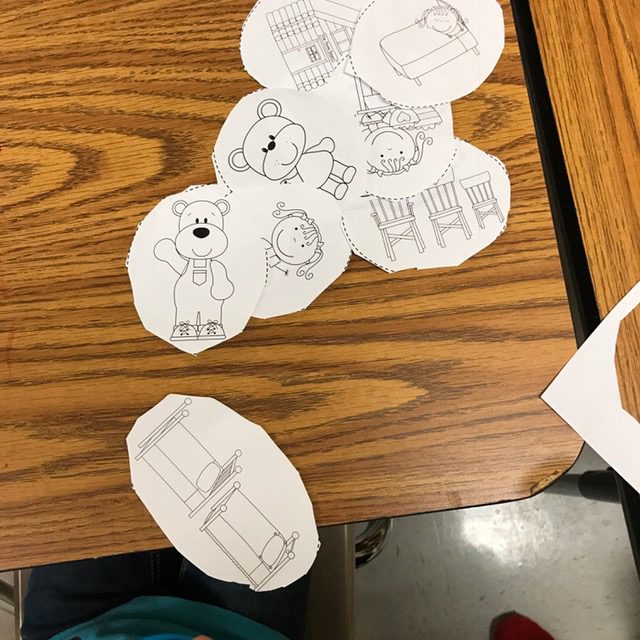 Then, the students sit together on the carpet and practice re-telling the story and listening to each other.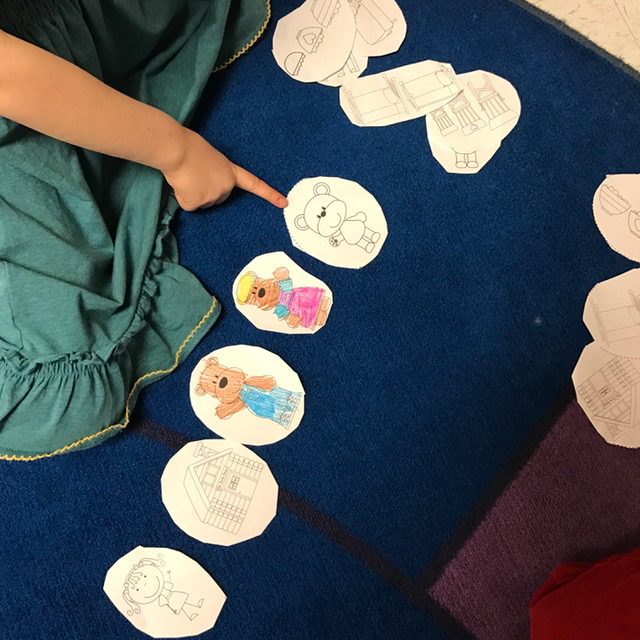 Like I said, this is one of my favorite units to teach and I have an entire unit that has these fairy tale elements in as well as activities (like the Goldilocks re-telling) for many of the stories that you would read during a fairy tale unit.