I am so excited to be hosting this linky with GoNoodle!
I don't know about you, but GoNoodle has saved my life this week with temperatures well below freezing. Most counties in our state closed on Thursday due to negative wind chills. Of course, we went to school but, needless to say, we did not make it out to recess. Three days in a row.
No recess.
I think it goes without saying that GoNoodle has been my sanity saver this week.
The idea of this linky is just fun and easy. The first  topic has to do with brain-breaks and the rest is all about little ole you!
Don't GoNoodle? You better click here fast to see what you're missing!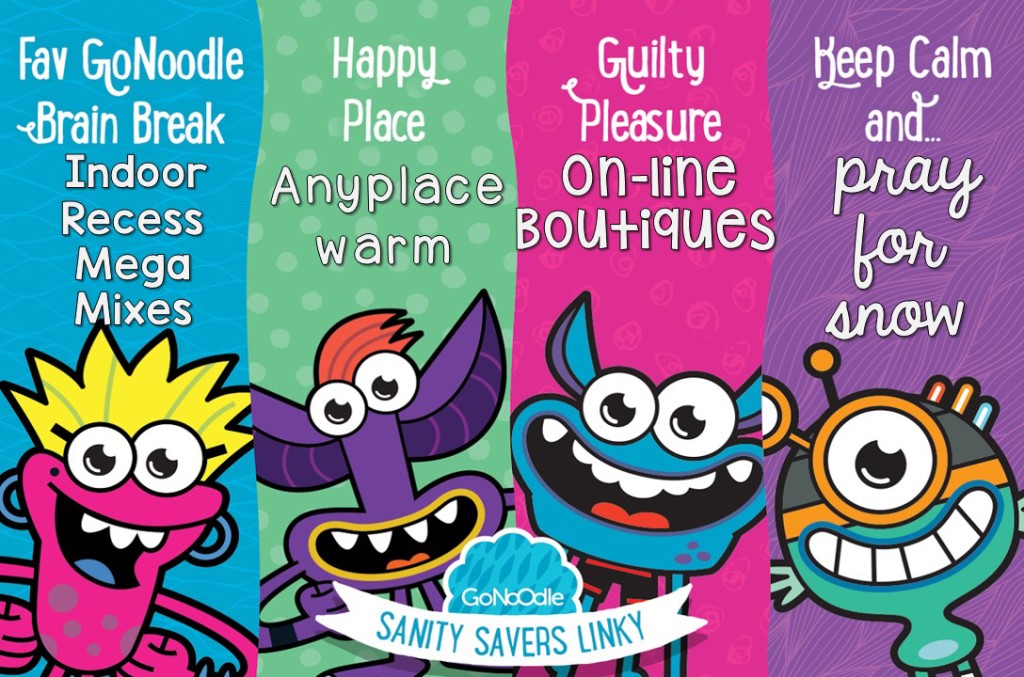 Fav GoNoodle Brain Break: I am SO thankful for these indoor recess mash-ups. It's like every GoNoodle brain-break all mashed in one 12-15 minute long break.
Purrrr-fect for indoor recess!
It starts out with a little warm-up.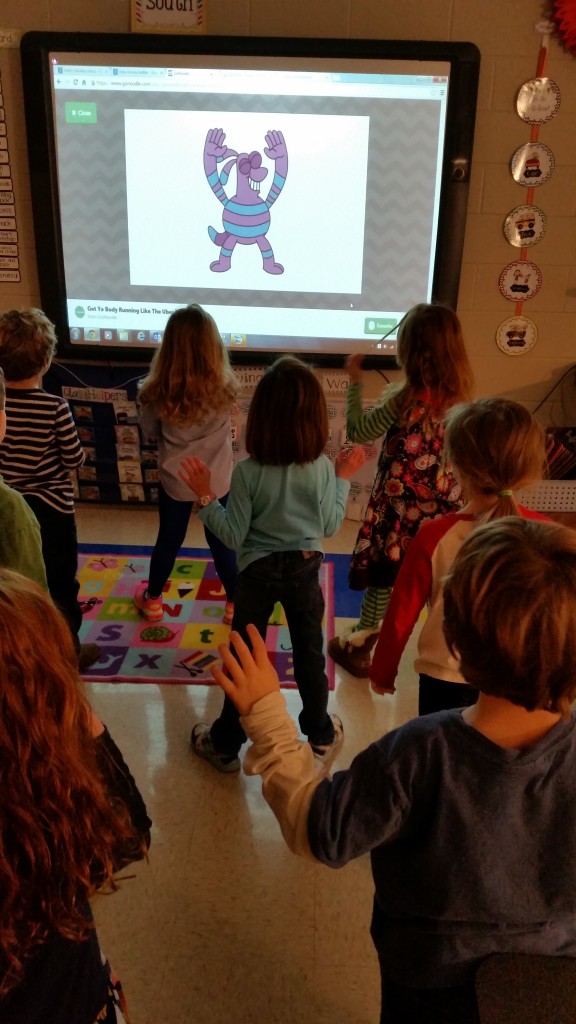 Then, the dance party begins!
I am not kidding when I say that it is like a mini-mosh pit (in a fun..controlled Kindergarten way) when Koo Koo Kangaroo comes on. Get Yo Body Movin' is kind of their (and by "their" I mean "me") favorite. This one was played more than once this week because it starts out with this one.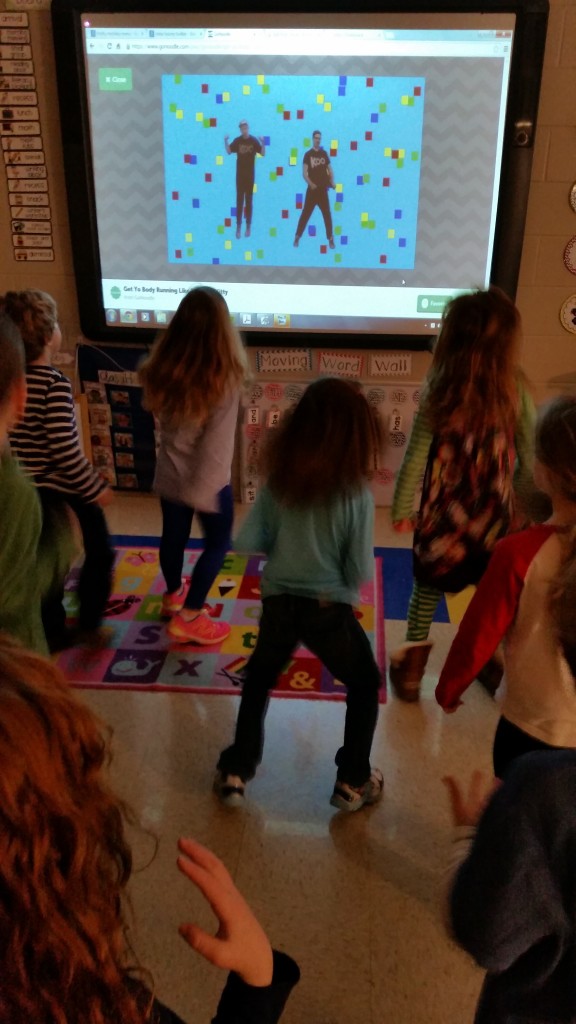 This one isn't my (which really…it's all about me :-P) favorite, but the kids love it. They have to run in place and they start to sweat a little at this part.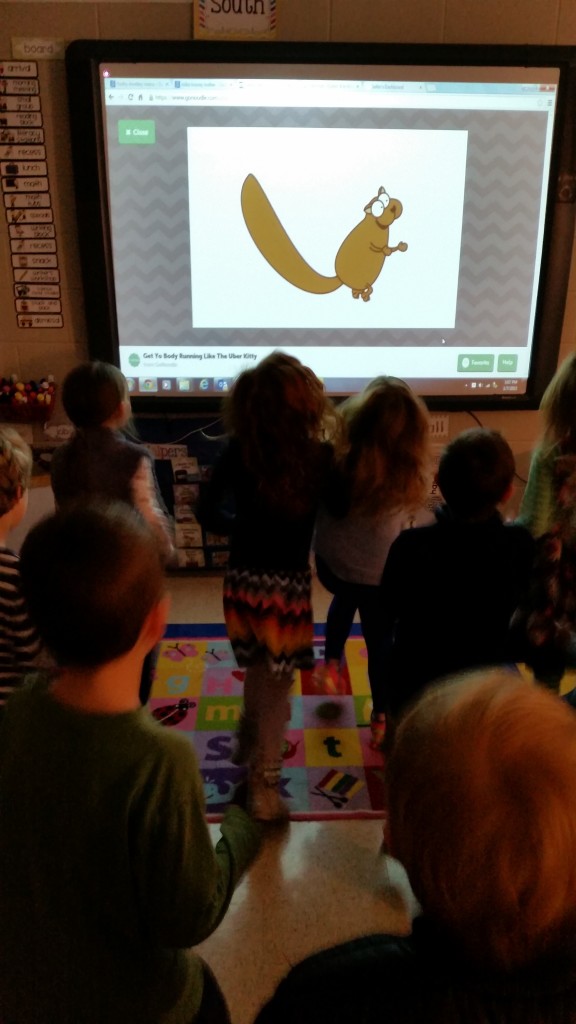 Maximo makes an appearance AND they zumba.
I know my pictures are kind of blurry but that is because they were doing exactly what I wanted them to be doing.
Moving!
Happy Place: My next sanity saver is thinking of the beach, the sun, or anyplace that doesn't have THIS reading on their weather app.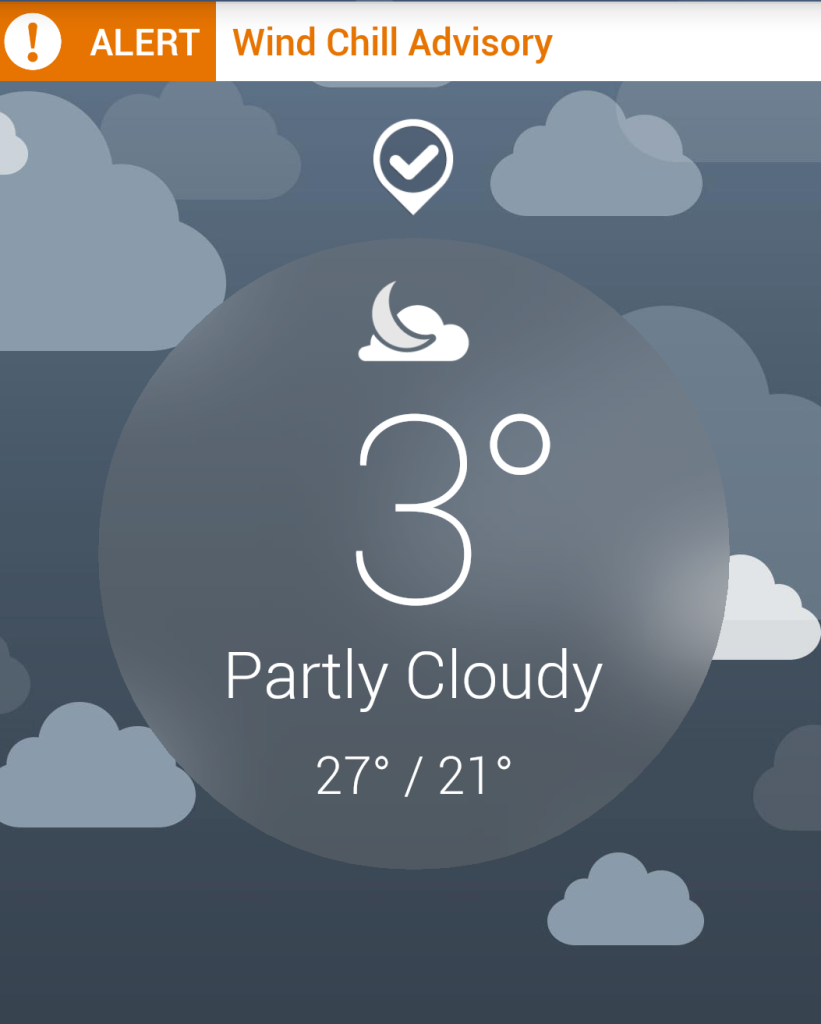 There is a reason I live in the south!
Guilty Pleasure: The amount of time I spent on-line shopping over the break is kind of a problem. I seriously LOVE The Mint Julep and Flaunt Boutique. I'm not the only one with this guilty pleasure it seems…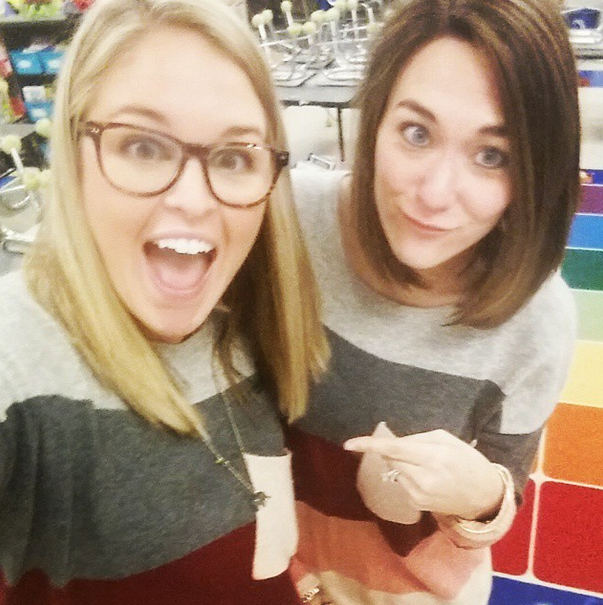 Yes, we are on the same team, take selfies and we are twinning.
Keep Calm and…: I know some of you have already gotten one but I am still feeling left out!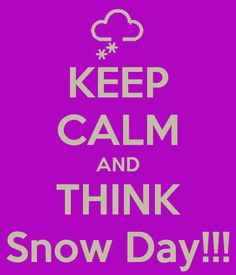 GoNoodle is so fabulous that they are going to pick a random linker-upper (not a word but go with it) to send a bag full of goodies to!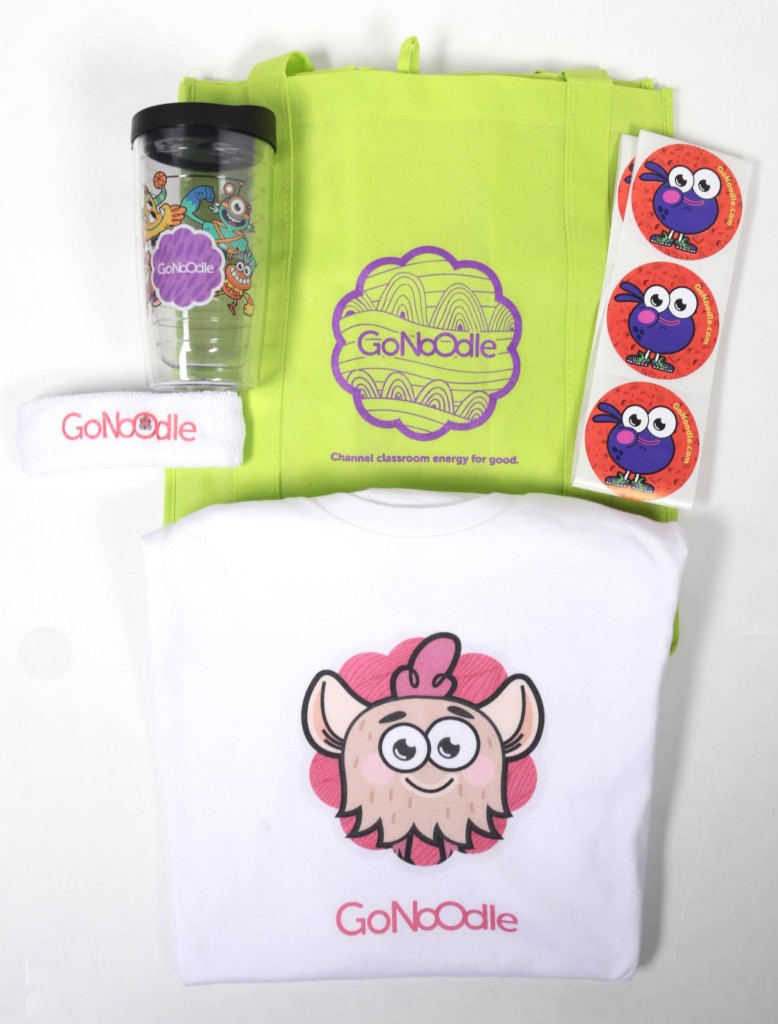 Don't be disappointed if you are reader and not a blogger because you can still get some GoNoodle goodies.
All you have to do is leave a comment on my blog about what your favorite GoNoodle brain breaks is! We'll randomly select one commenter (again, not a word but let's pretend) to receive a GoNoodle lanyard and stickers for your classroom.
To get this image, just right click and save it. Then insert in to PowerPoint and insert text boxes. Save it as a jpg. or png. and plug it right in to your post 🙂
Can't wait to read your posts!