We are knee deep in to holidays around the world. I always start each year with Hanukkah.
Here are few of the activities that we've done the past two days. I don't have a picture of everything because I can't always remember to pull out my camera 🙂
I love this book and my kids do too. It's a great way to talk about problem and solution because there is more than one problem in the story. We have been digging deep in to story elements and I really like this story for that reason. They can summarize and said that Rachel made a mess or they can be more specific and write about some things that she did to cause the mess. When I read the story, they all had to say "Probbleemmmm" when we can to a part of the story where there was a problem. When they find the solution they all put their finger in their air and say "Solution!".  We talk as we read and then I have them respond with writing.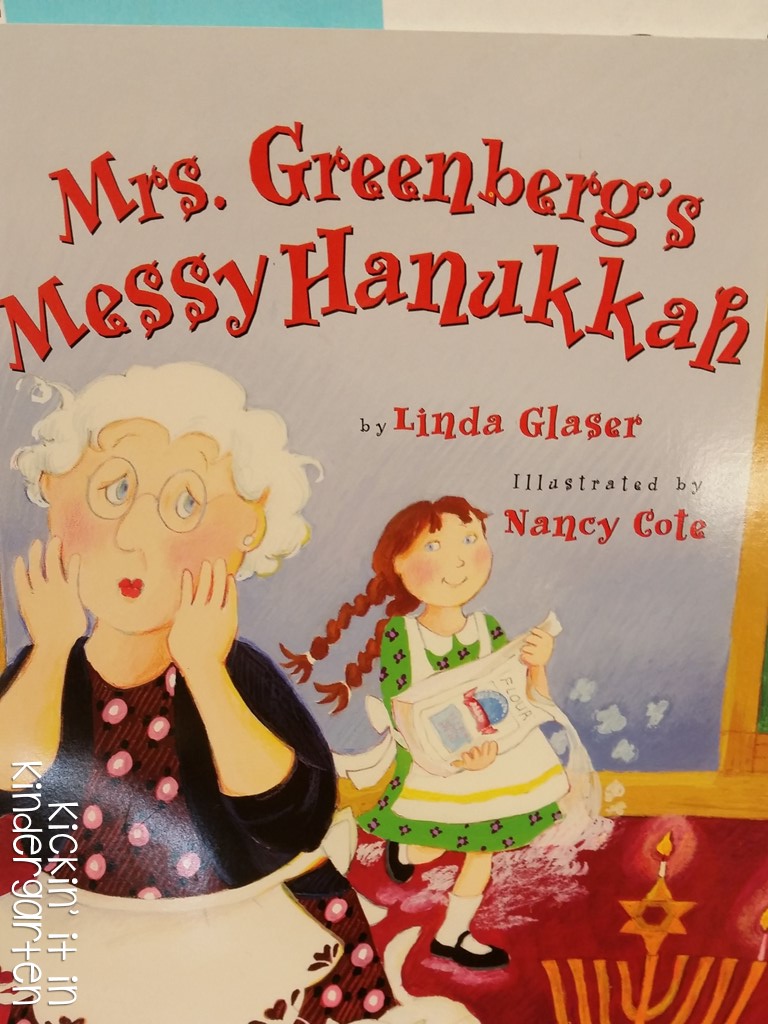 Here are a few of the responses.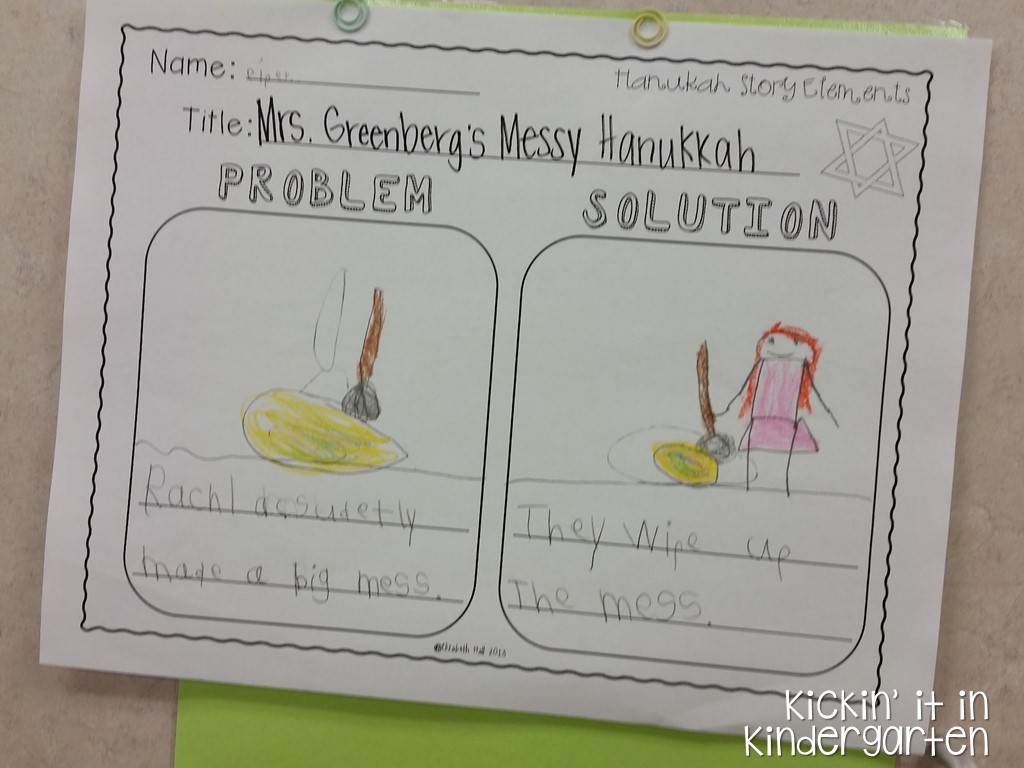 I love this one…"She kwed it up" <3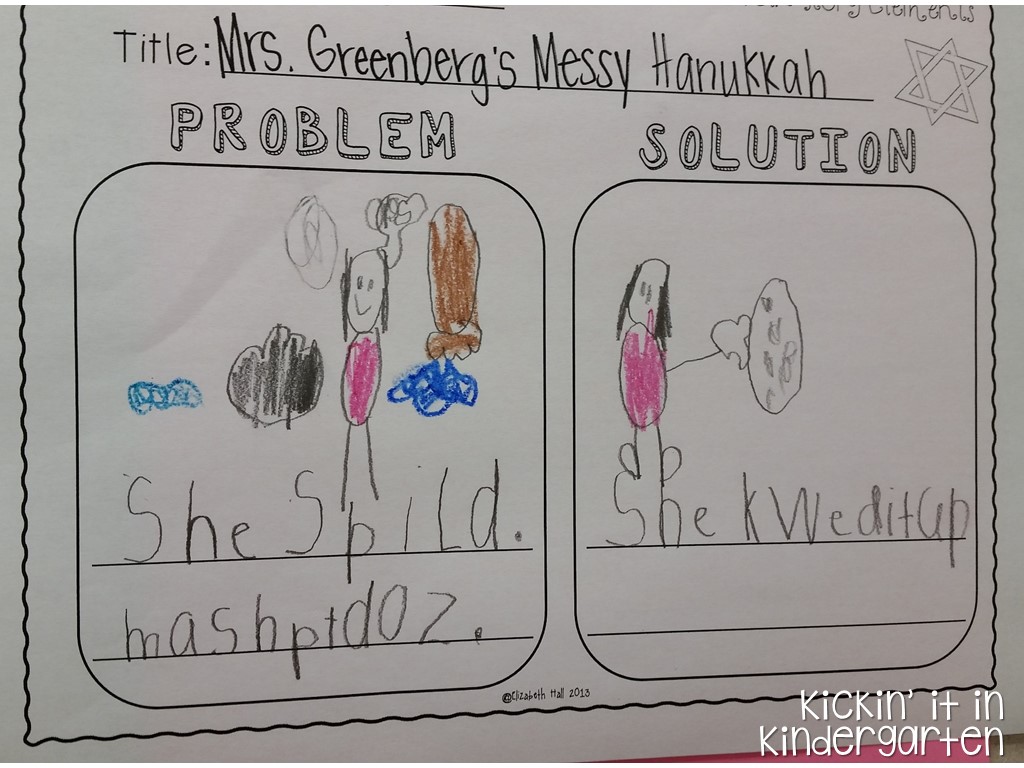 We also talked about the different symbols of Hanukkah. There are a few books that reference the symbols. I like doing books with the kids that they can actually read.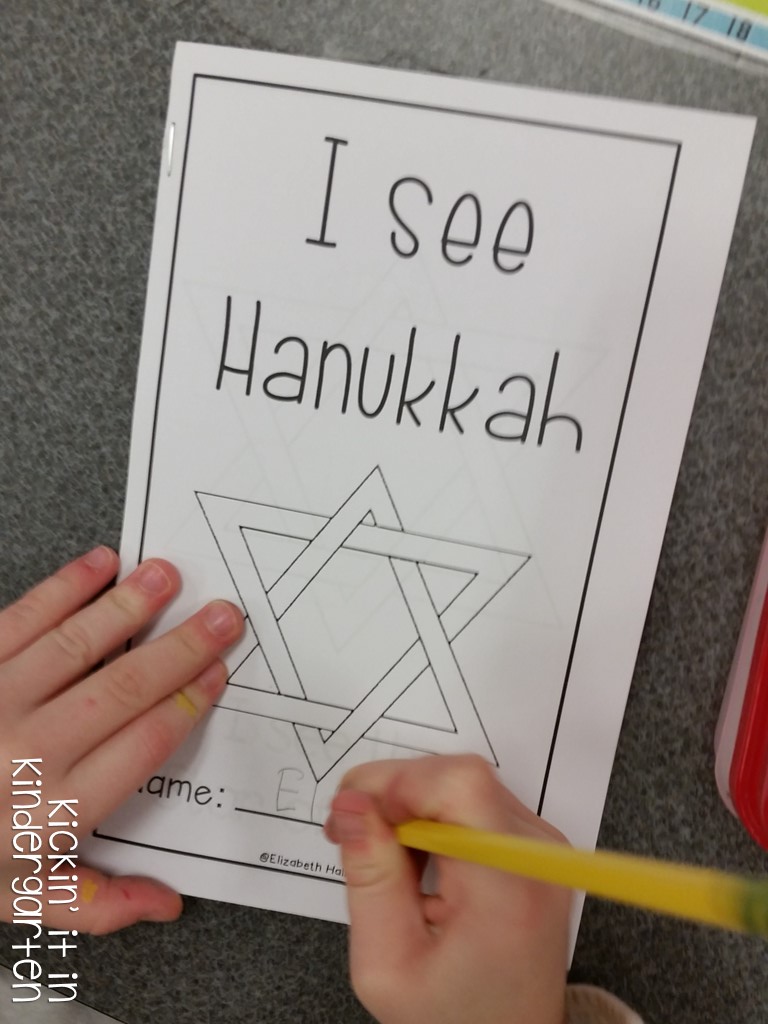 I have them go through and highlight all of the "picture" words. That way, they are learning new vocabulary and practicing sight words.
Win.
Win.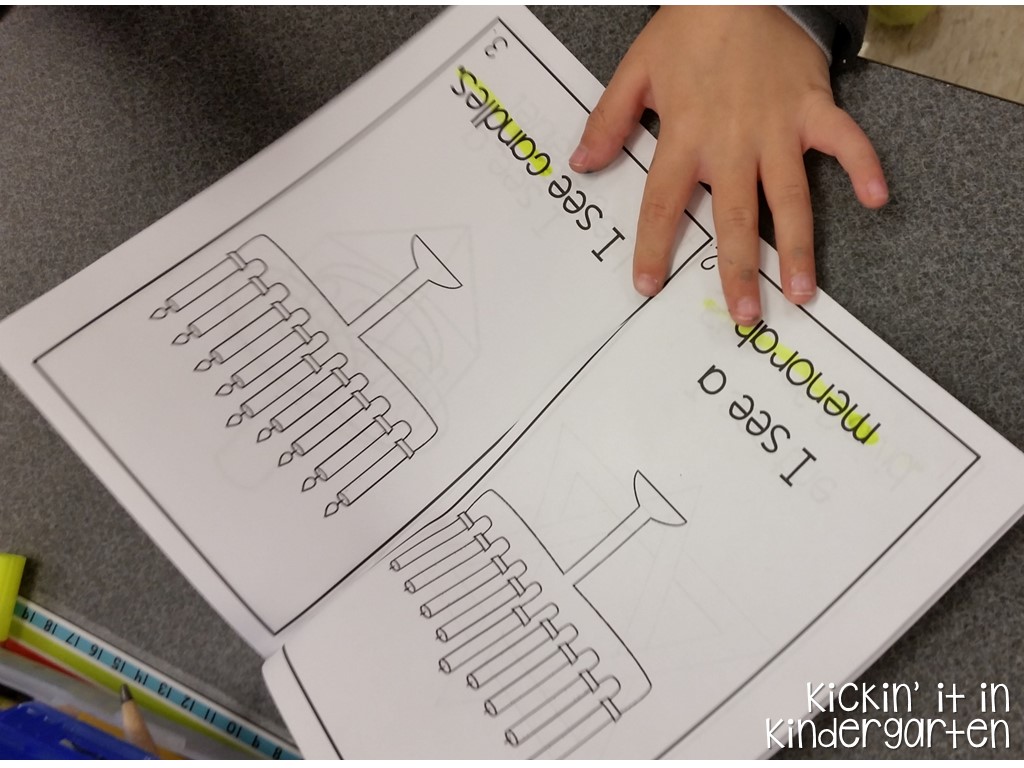 After they highlighted, they had to use their books to match the pictures to the correct word on this matching activity. All of the pictures match in both activities so it was a way for them to reference back. This would be an excellent partner activity!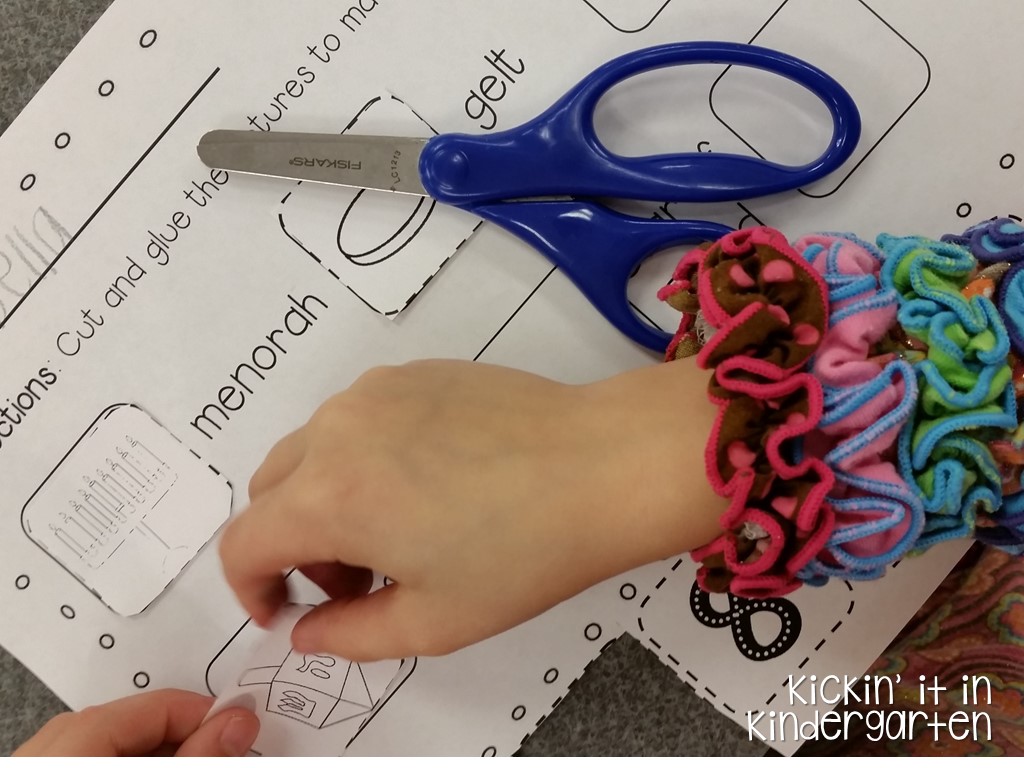 The fun doesn't stop there 🙂
We played dreidel and they loved it. I found the gelt and driedels at Party City. You can also find them pretty for pretty inexpensive on-line. They were .30 or something crazy like that at Party City so if you have one close to you…I think that is the cheapest way to go. I also don't like the colored ones because they are hard to read.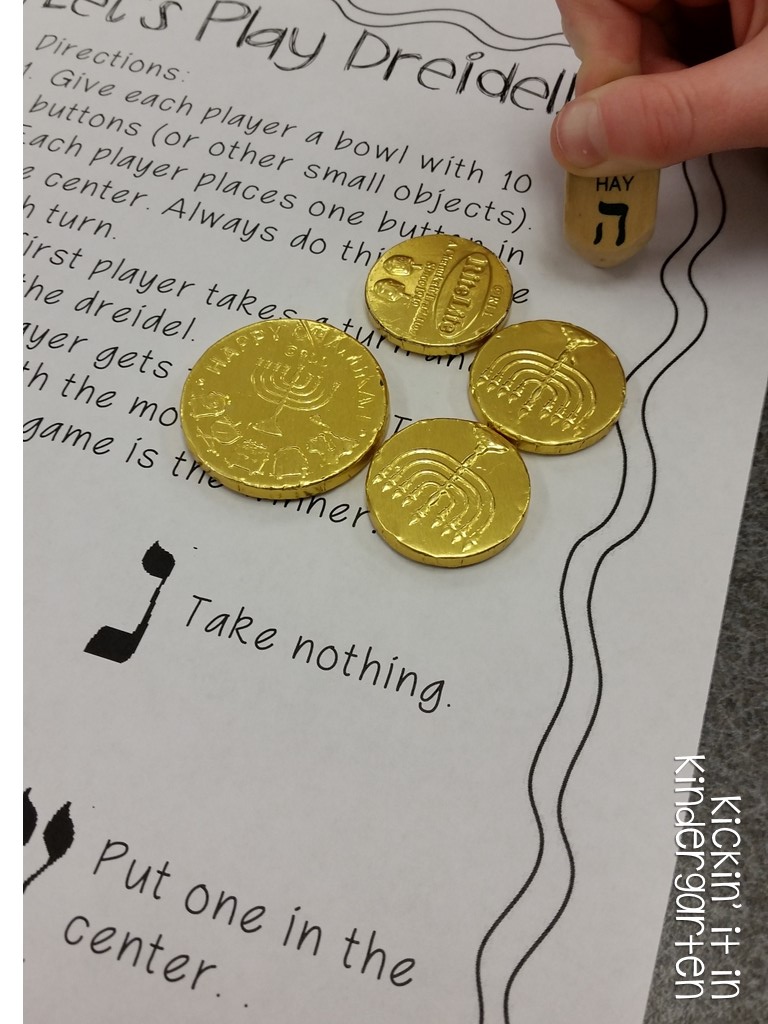 One of the literacy stations this week is putting the vocabulary words in ABC order. I always have them highlight the first letter of the word and then use the alphabet on their strips at their desks or the ones on the wall around the room to put them in the right order.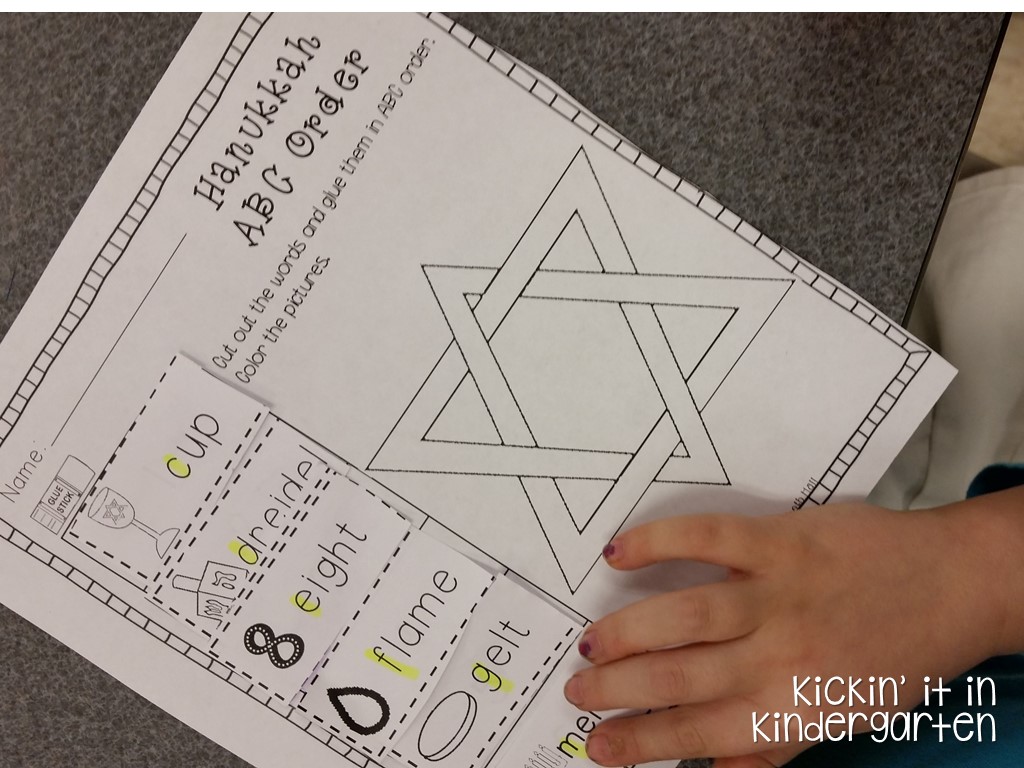 At the end of today, we made these menorahs and they are the EASIEST of all crafts you could ever do.
Each student gets a half of a paper plate and then write menorah on it. My kids wanted to color it blue so we did that too.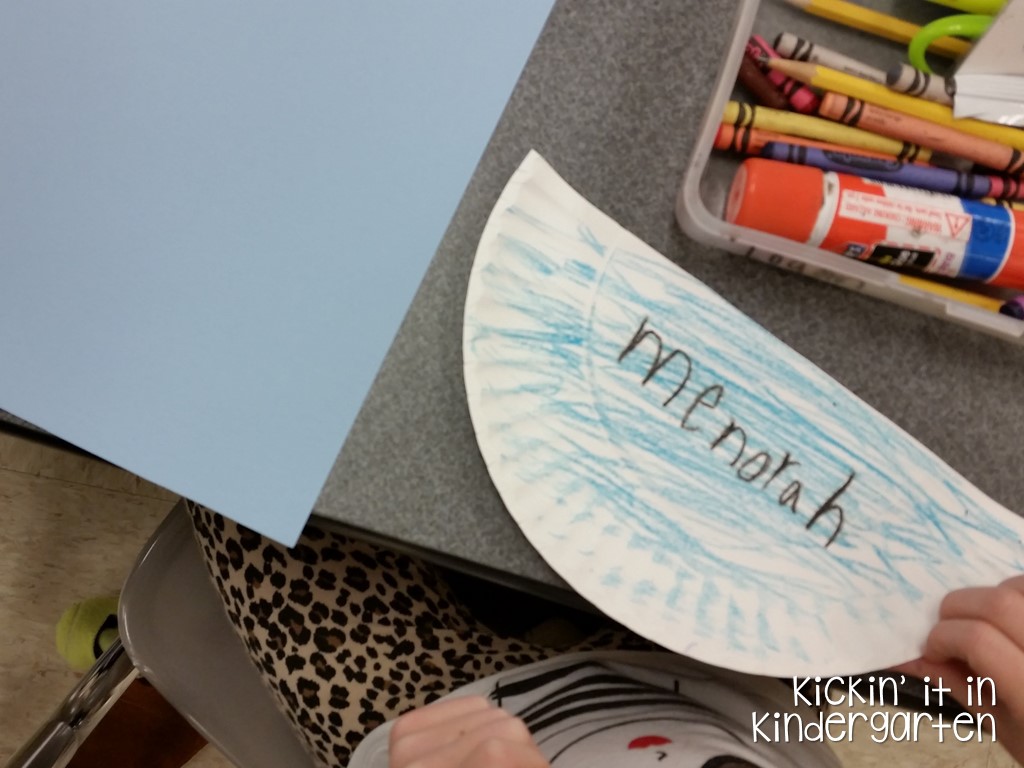 Then, have them trace their hand twice. I told them to trace the same hand since it's hard to do it in the first place. Then, they just had to match up their thumbs when they glued it down to the back of the paper plate.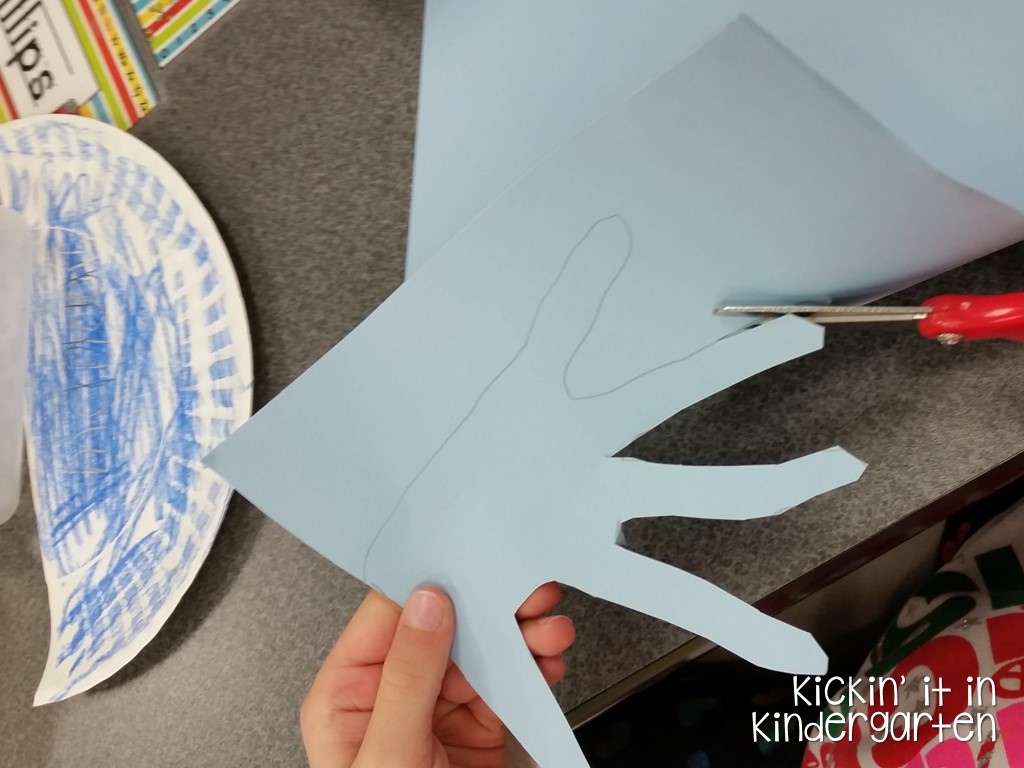 Have them match up the thumbs so it makes 8 for the 8 days of Hanukkah. They also tore off some yellow paper and put it on the tips of their fingers to make it look like it was lit.
Lastly, there are a few YouTube videos that you can play.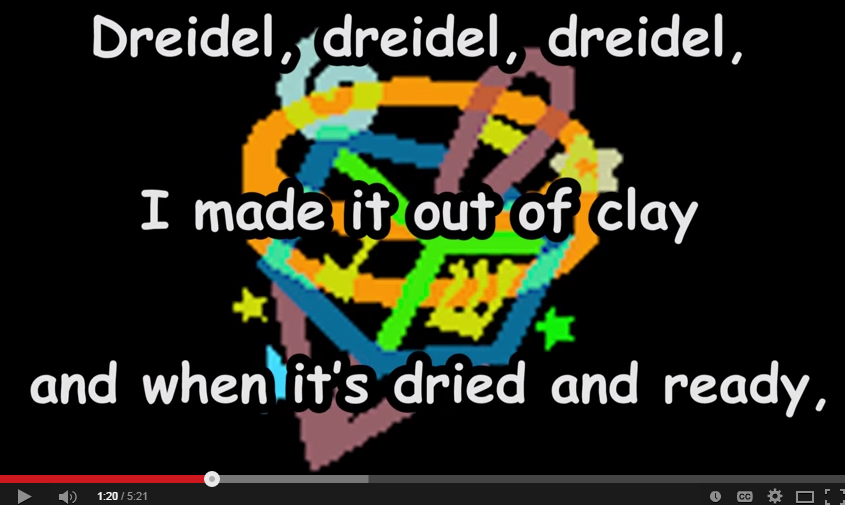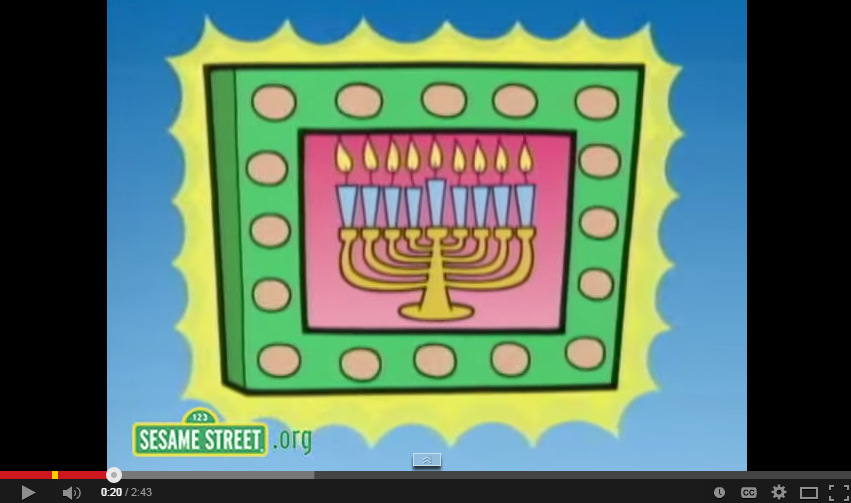 That's been our past two days along with a hundred other things but that's the most of our Hanukkah happenings 🙂
All of the activities and more can be found here: