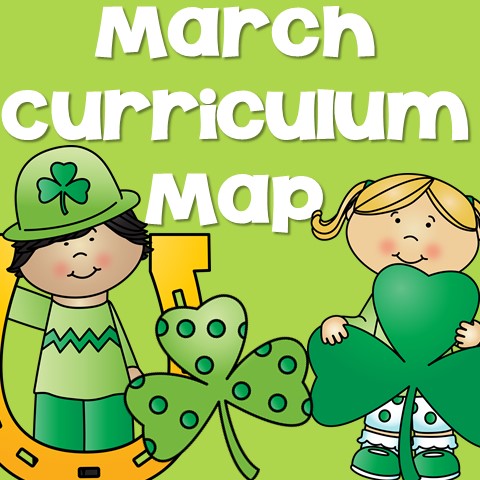 Just dusting a little bit off the ole' blog today friends. Life has gotten a little crazy so I am sorry that I never posted February's curriculum map. If you are wanting to take a look at it, you can click here to find it. But HERE is March!
March came in like a lion this morning. We had crazy storms and a tornado a few miles from my house. There was some damage but thankfully nobody was hurt. There were also kiddos on their way to school and I am glad everyone arrived safely. Nothing scarier!
Here's what March is going to look like in our room. This week, we are doing some fun stuff with Dr. Seuss and Read Across America. I always feel like this is such an odd time of the year. I've introduced most of the standards but we still have a longggg way til it's Spring Break. I usually end up doing  a lot of review because we are going to get in knee deep in addition and subtraction after Spring Break.
I've had several people ask about Phonemic Awareness Set 4 and there will be another set but probably not until after Spring Break! I'm going to need a little time to get it together but I'm so glad to hear that they have been helping your students with phonemic awareness!