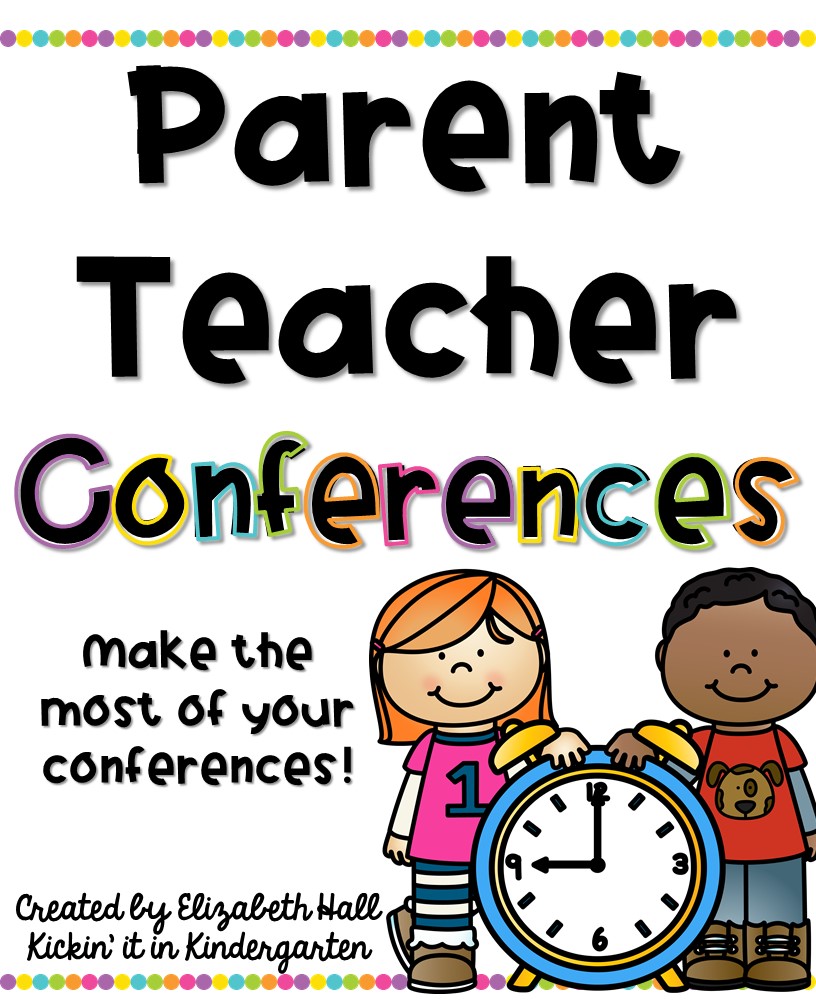 You all know as much as I do that parent teacher conferences are vital in building a strong classroom/family relationship. The thing is (or at least in my school district…) you don't have much time to sit down for as long as you would like with each family. To make the most of your time, you have to be extremely organized and you need to be ready when those families come in to your classroom.
My favorite tool for setting up conferences is signupgenius.com
 Technology can work for you so let it! My unit has a conference sign up page for you to use, but seriously…if you have internet and e-mail (I know some families don't so you will have to use the sign-up page and send it home…) but this is such an easy tool to use for conference (and any other sign-up you have in your classroom for that matter).
All of the things that I think you need to make a conference run smoothly are included in this unit.
-An editable student template for parents to quickly scan while you discuss their child's progress. (I've also included an example).
-"Homefun" for parents. This is for you to send home at LEAST a week in advance if you to get a good idea how the parents are feeling about their child's progress in school. I like to get some talking points from the parents so I'm not caught off guard if there is a problem that I'm not aware of.
-Truly, signupgenius.com is going to be your easiest way to schedule conferences. If you don't have that option, then use the editable conference scheduling note to send home and have parents return.
-Sign for your door. Have parents knock when they arrive to let you know they are there, but also to help end the conference to help you stay on schedule!
-"Me At School" self evaluation for students.
-Conference Sign-In if needed (my principal always wanted a copy)
-Conference reminder note to send home. Two options (hand written or type).
-You were missed note in case of a no show. Two options (handwritten or type).
-Thank you not to send home after conferences. Two options (handwritten or type).
-Conference notes page for parents to take notes during their time with you.
-Reading Strategies handout to give parents as a point of reference when they are working with their child at home.
-"It mint so much that you came by" note for parents. Attach a small packet of mints to the note or put it on a bowl outside your classroom so parents know how much you appreciate them taking time to meet.
-Coloring pages for students to complete if parents bring their children with them to conferences. You can type in your school'sname for the first coloring page.
Being an over communicator will always benefit you. Send home reminders and thank you notes. The more you offer, the more professional and prepared you look which parents will ALWAYS appreciate!
 You can snag this unit on sale through the rest of the week!