The clouds have parted and the angels are singing…I finished a unit…HA!
It has been a hot minute since I have been able to finish anything with the moving of houses and classrooms so I am so thrilled to be able to get something on my to do list done.
Let me tell you about where the idea for this unit came from.
I have been a user of the "blue book", Fundations and DSA for the past several years. This post isn't about those three resources but it's just to give you some background in case you are wondering what they are or if you already are using some of these same resources in your classroom. They all have their strengths and they all have parts to them that I think are beneficial. Now that I am starting at a new school and have a new set of students (TK kids…so students that are between pre-k and K), I wanted to find a way to merge what I like and a twist of things that I do with my students so the Phonemic Awareness for Little Learners was born.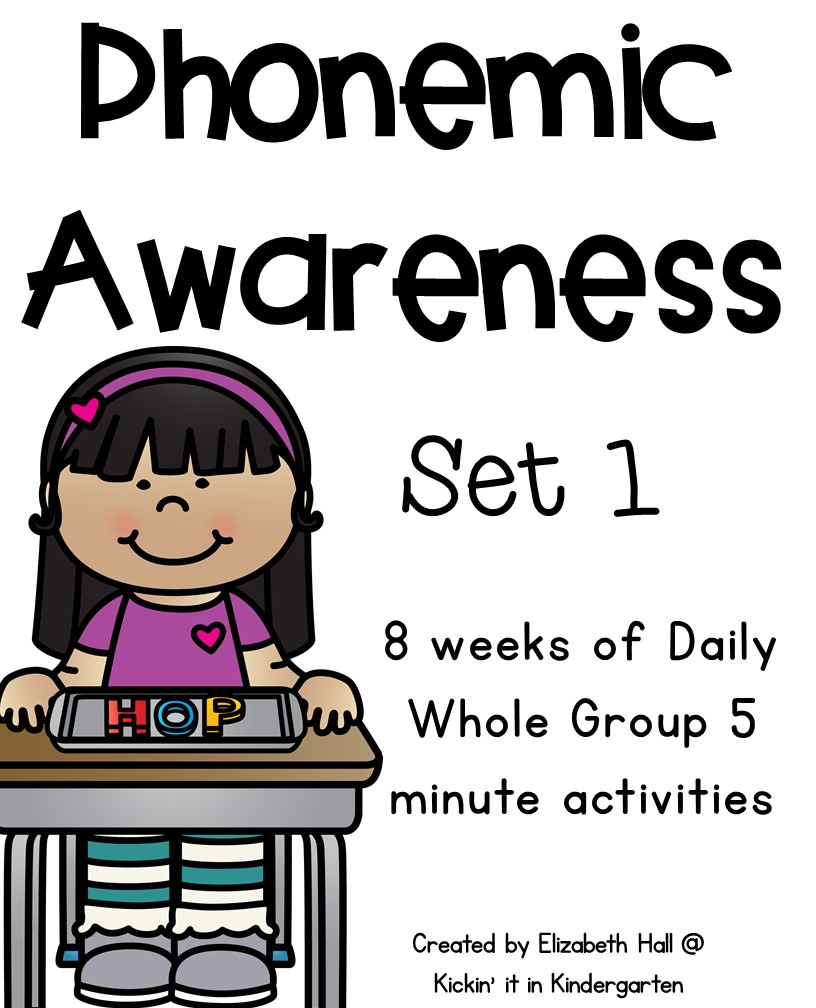 These activities are meant to strengthen alphabetic awareness, identifying beginning sounds, producing rhyming words and hearing and counting syllables. There are notes at the top of each week to help you lead the students through the activity. I have a week for you to try it out and see what you think! I will have more phonemic awareness skills throughout the year but this will cover you for a few weeks.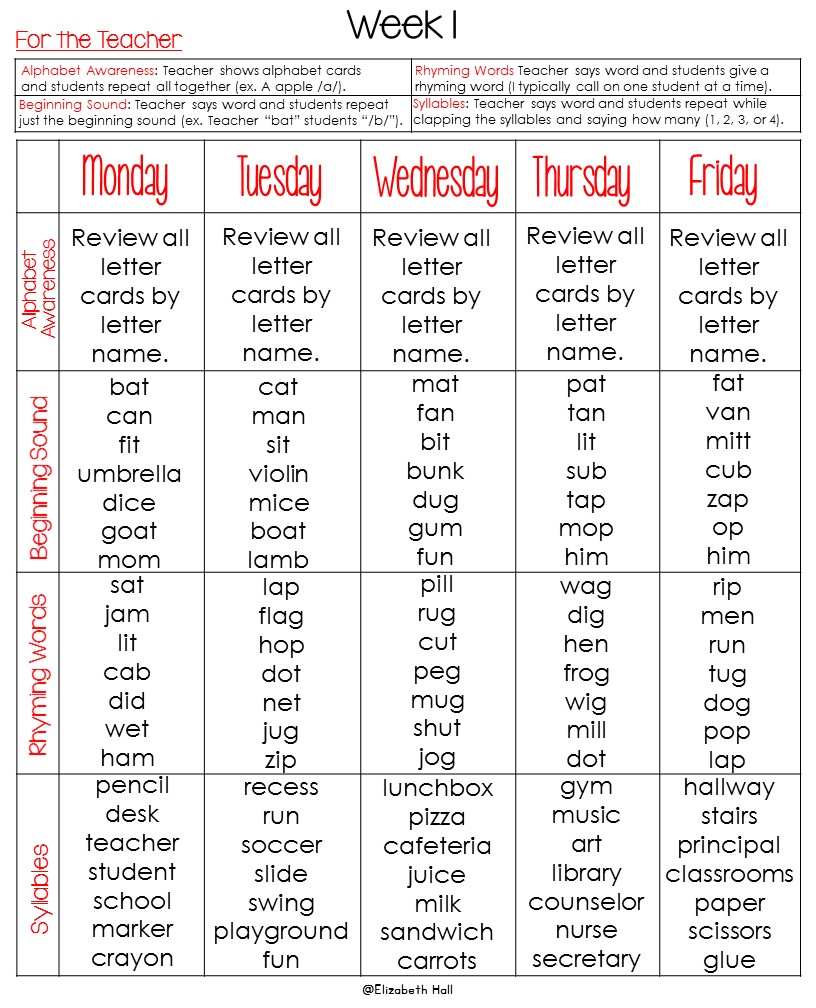 If you click on the picture, it will take you to a PDF which will be easier for you to use. This is week one of eight weeks. I typically do these activities as part of my morning meeting or if we have an extra few minutes somewhere during the day. It shouldn't take up much time at all!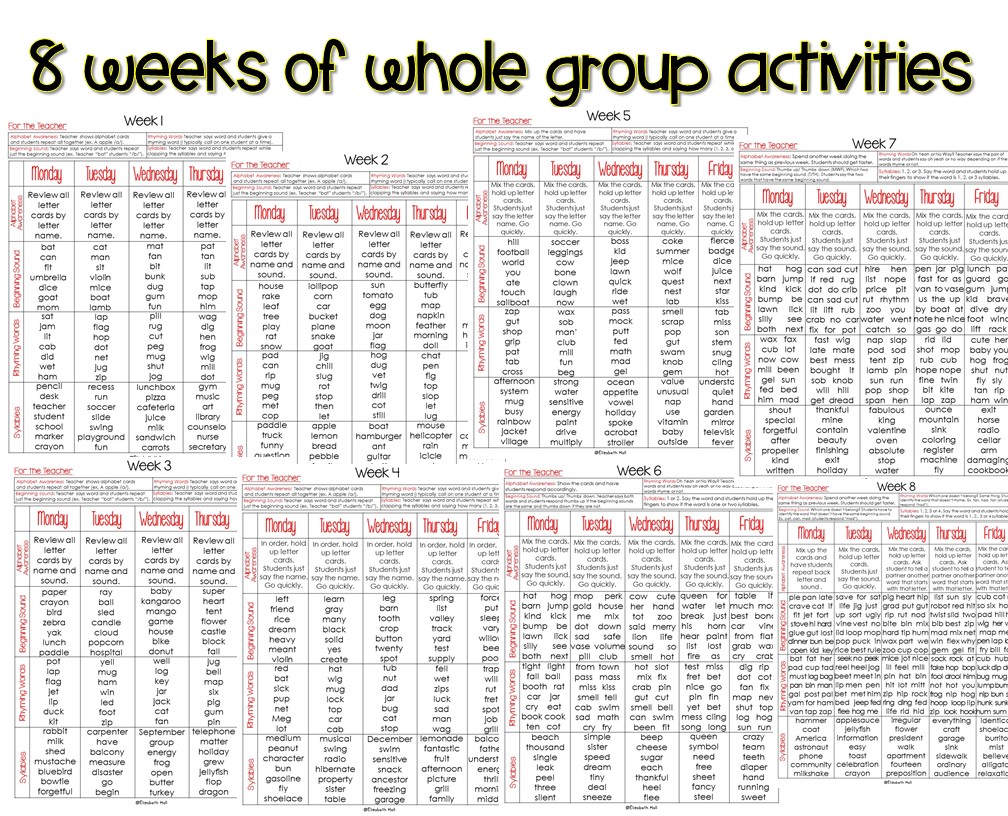 I know I will get a lot of questions about the Q and why it has a U with it. The reason "Q" has a "U" with it is to teach that Q can't go anywhere without a "U". So when talking about the letter Q and doing letters and sounds, Say "QU", Queen, /qu/-wah. We don't want students to say "uh" at the end of most of their sounds so emphasize it with Q.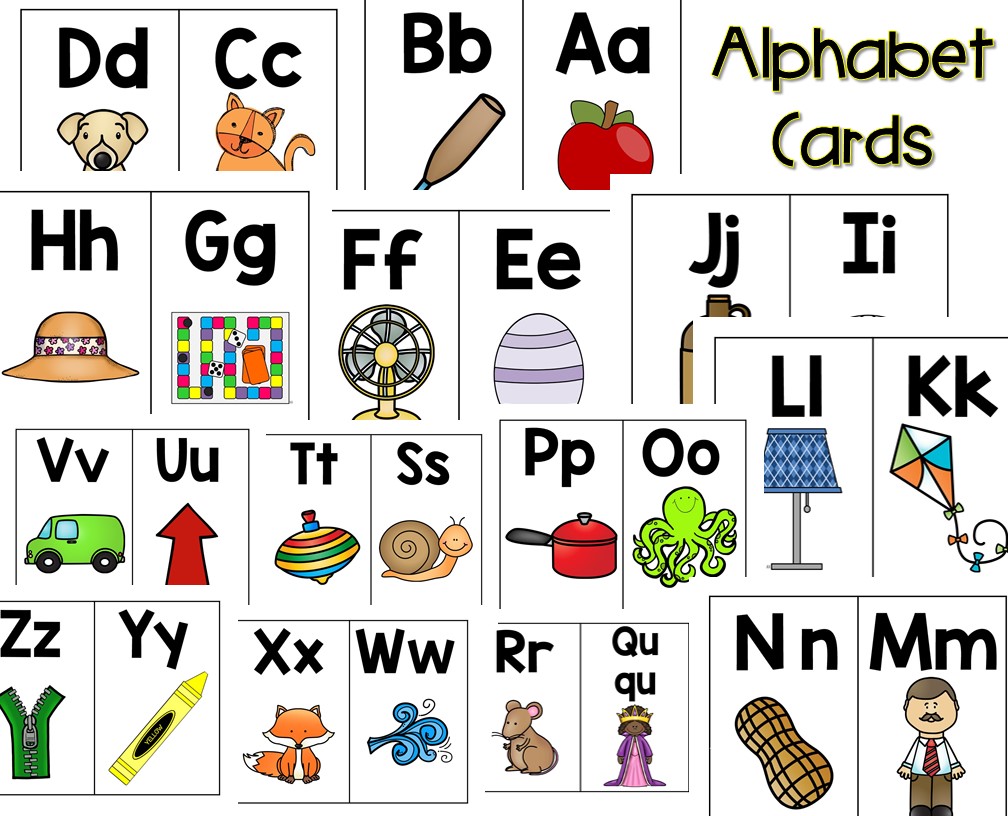 There is an alphabet with cards and then a student card where the pictures and cards are the same. I always slide this in the back of their folder or send it home and tell parents to stick it on the fridge! You could also play bingo with it or
My best advice is to keep an phonemic awareness binder or folder where you slip the weekly activities in to a page protector and keep it somewhere you can grab quickly. You can do these activities when you have a few minutes during your morning time or are wrapping up for the day!
Set 1 is on sale for the next few days. For those of you wondering about a bundle…there will be one. But, when you purchase it from the beginning, the sale price will reflect the bundle price once there is one 🙂
Pin it to Win It!
Here are the directions:
1.  Click the picture above of the product cover "Phonemic Awareness" and it will take you to my TpT page.
2. Click the Pinterest button and Pin it from TpT…not from the blog.
3. Come back here and leave your e-mail and link where you pinned it.
It's that easy!