This year was a little different for me teaching TK instead of K. Not just in the fact that my students were almost a year younger, but my classroom setup was completely different and I had to make the most out of my chair pockets. In the past, I had always used binders for poetry. This year, we moved to folders and I am SO glad we did. The main reason was that I used page protectors instead of hole punching the poems. This helped poems getting ripped and falling out. They were also a lot easier to store.
I am all about simplifying things in my classroom and this was NO different! I needed different poems this year that would work a little better for my TK kiddos so I came up with a Poetry for Little Readers.
 I was able to use some of my other poems and modified them. Some are poems that I have had and others I just plain made up. I needed something that was easy for the kids to remember and had a lot of sight words. I also included some nursery rhymes in this poetry unit because I feel like students become more confident readers when they are reciting (or "reading" to them) when it's something familiar.
To store poems this year, I used folders and page protectors.  I used to use binders and found that the pages rip out of them easily and it would frustrate students. Once I taught the kids how to slide their poems in the page protectors, they seemed to get the hang of it.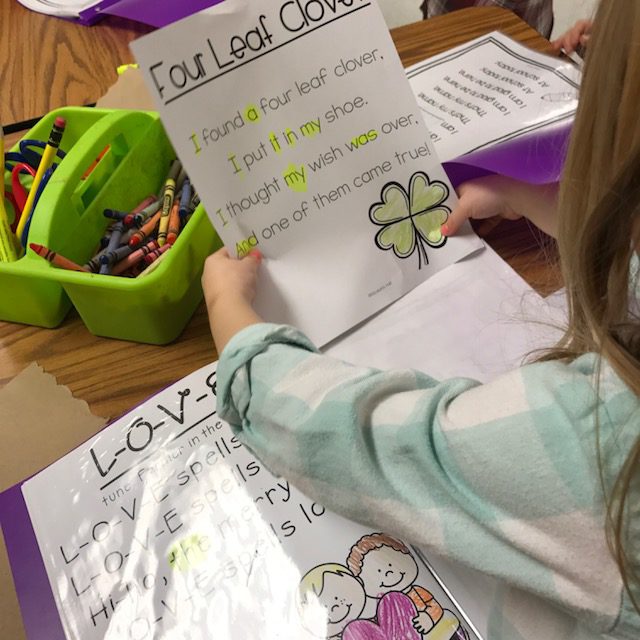 First thing we would do is highlight sight words we found in our poems. I would let the students hunt first and then we would go through it together.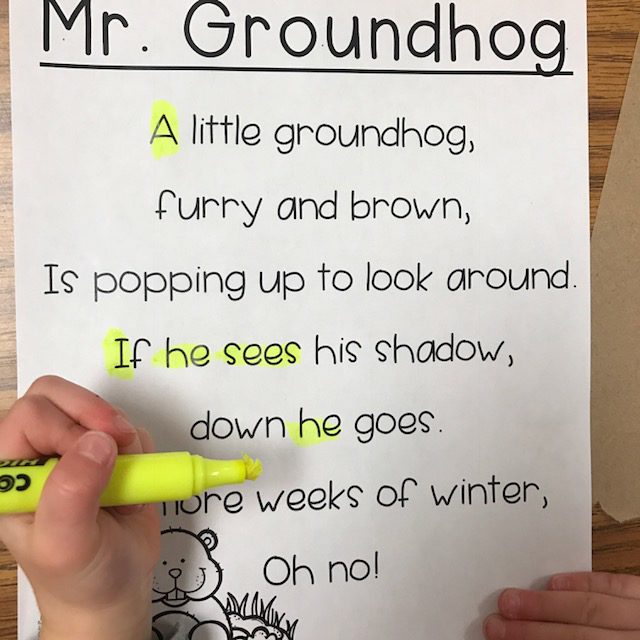 All of the poems have some kind of picture at the bottom so I would give them about 3-4 minutes to color the picture if we had enough time.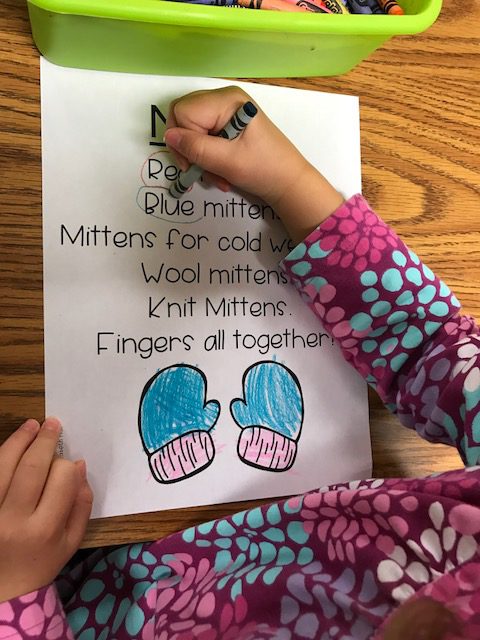 Then, students would add it to their poetry folders and we would revisit it throughout the week as part of a warm-up for shared reading, guided reading, sight word review etc…however you want them to practice. The key to helping students become fluent readers is practice. Poetry is a great way to practice "roller coaster"  reading voices.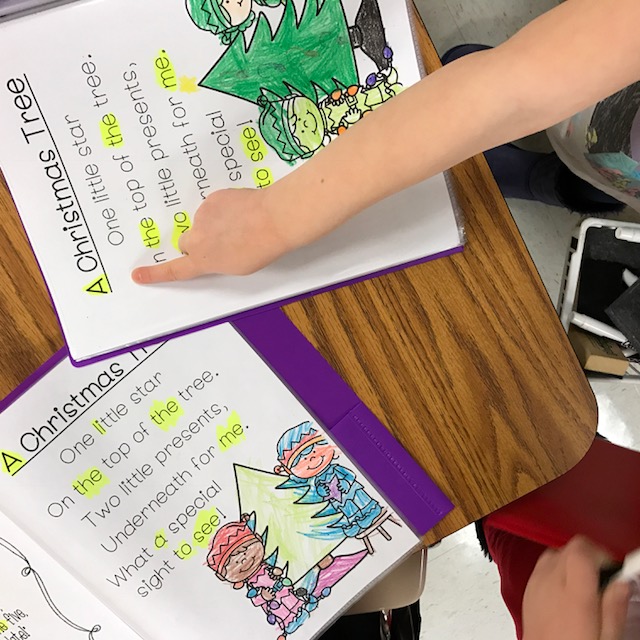 At the end of the week, I always have students practice together and then bring their poems home to share with their parents. I have a parent letter included in the unit if you do wish to send them home on Friday. I do it every week to make it a habit. If you send it home here and there it'll never make its way back to school 🙂
Here is a sample of the unit that you can see here.
Happy Reading!