You guys…my mind was blown yesterday.
We had just gotten in to Lake Tahoe (after the longggesssttt morning of traveling ever) and we wanted to walk around and explore. We just dropped our bags in the hotel room and started walking. As we were walking along I saw a sign that read "Seuss Art" outside of an Art Gallery called Marcus Ashley here in Lake Tahoe. I thought it was going to be some silly replication that a local artist was doing or something to that extent. What we walked in to was what I might explain as a magical surprise.
If you love books (especially children's lit) as much as I do, then you will understand my little squeal that I let out when I saw these.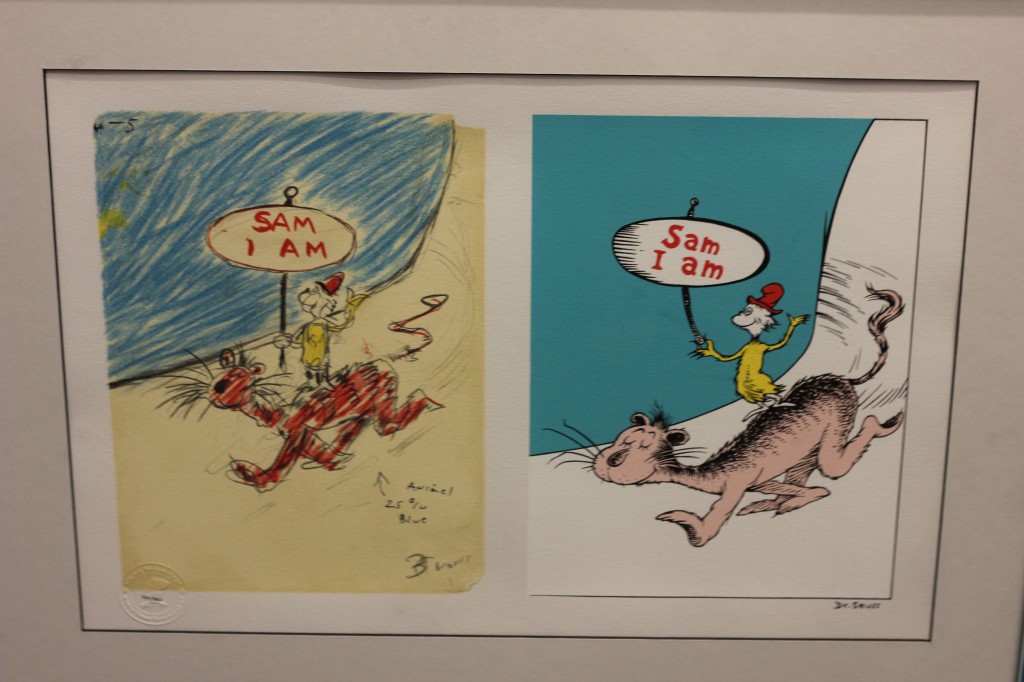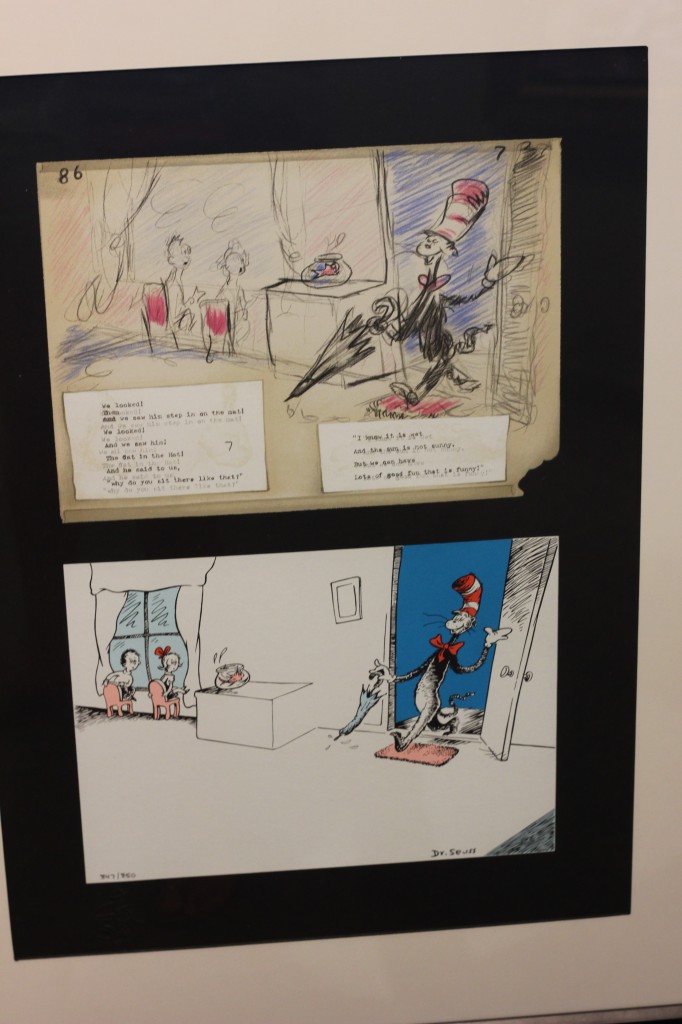 I'm not watermarking these photos because I want you to be able to share these with your students if you want to when you are studying Seuss. I think that he was one of the most creative minds that has ever lived. No matter what your opinion is of him, he was the first person (I think) that taught children to love reading and I feel very strongly about his presence in every children's library. It's even more powerful to see these images and his creative process. I think teaching students about him and his life is important (stepping off soap box now).
So, then I come to find out about his "secret" art. His wife is still living and has all of the original artwork in her possession. She's 94 and it has been rumored that when she dies, the art will be placed in a museum. There are only 35 art studios in the world that have replications of his art work. There are only 2 companies that are allowed to reproduce his work and Mrs. Seuss hand picks every single piece out herself.
It's kind of a big deal. I knew that he had worked in advertising and for Life magazine, but this work was discovered after his death in a secret room behind his library. It was like the bat cave of artwork.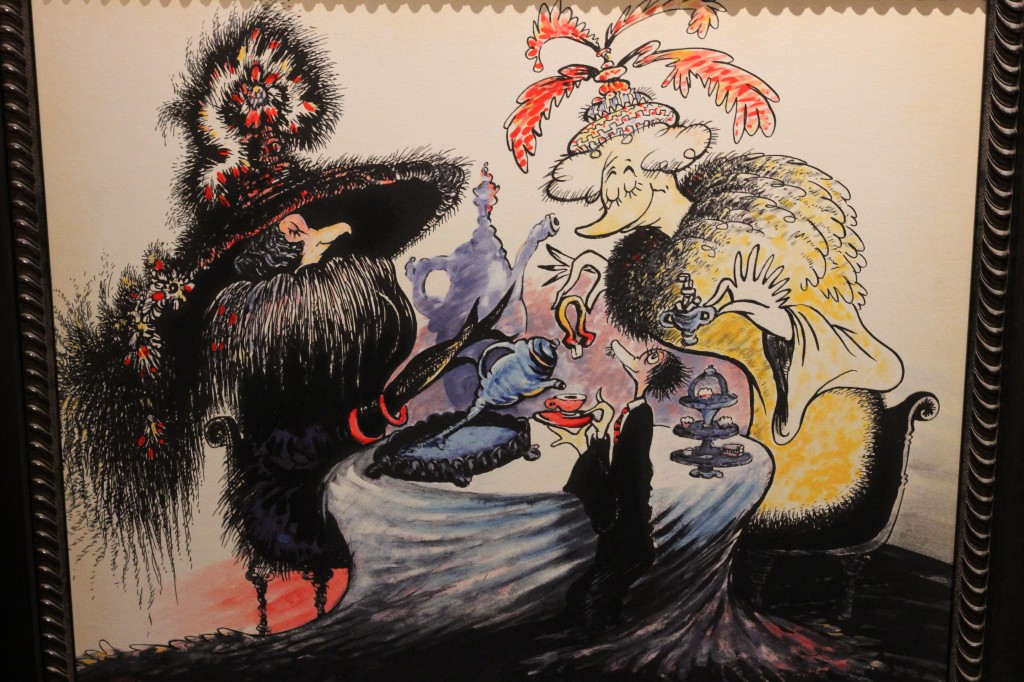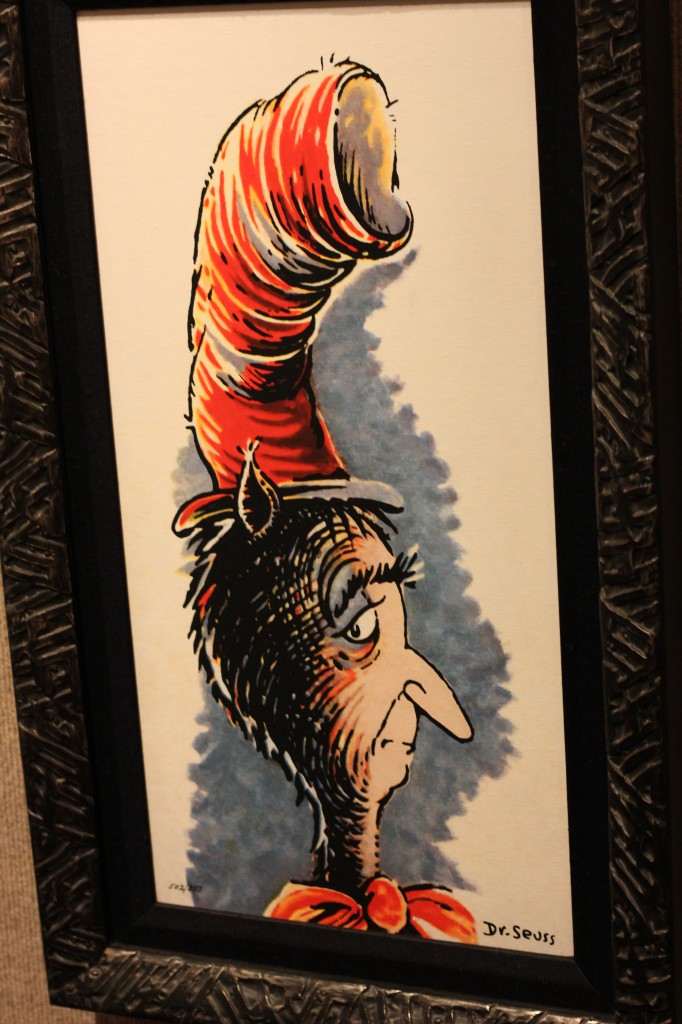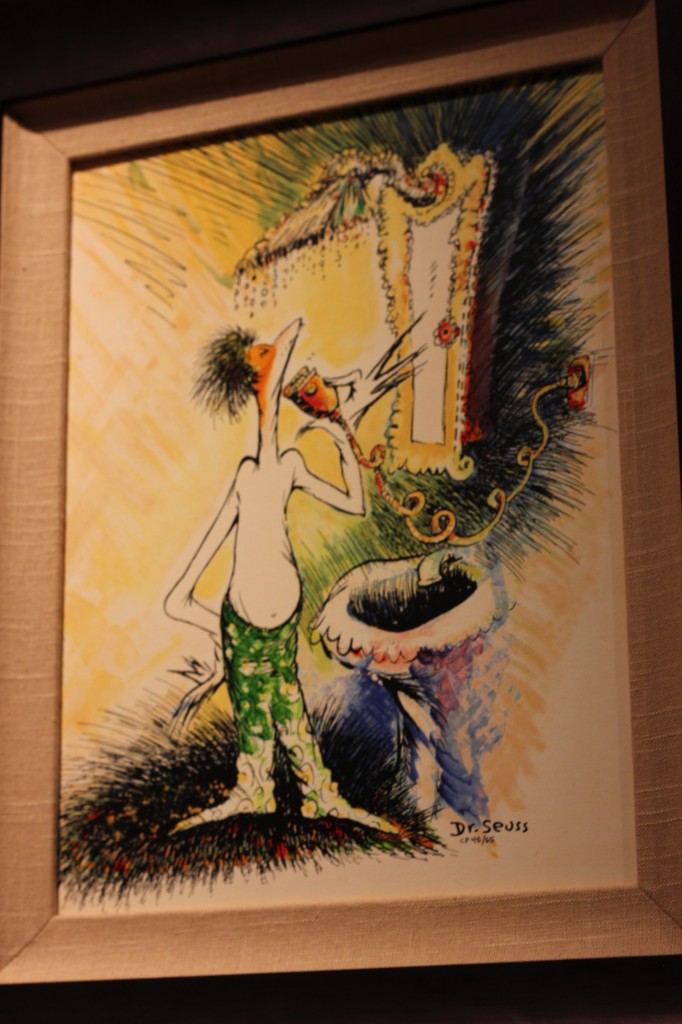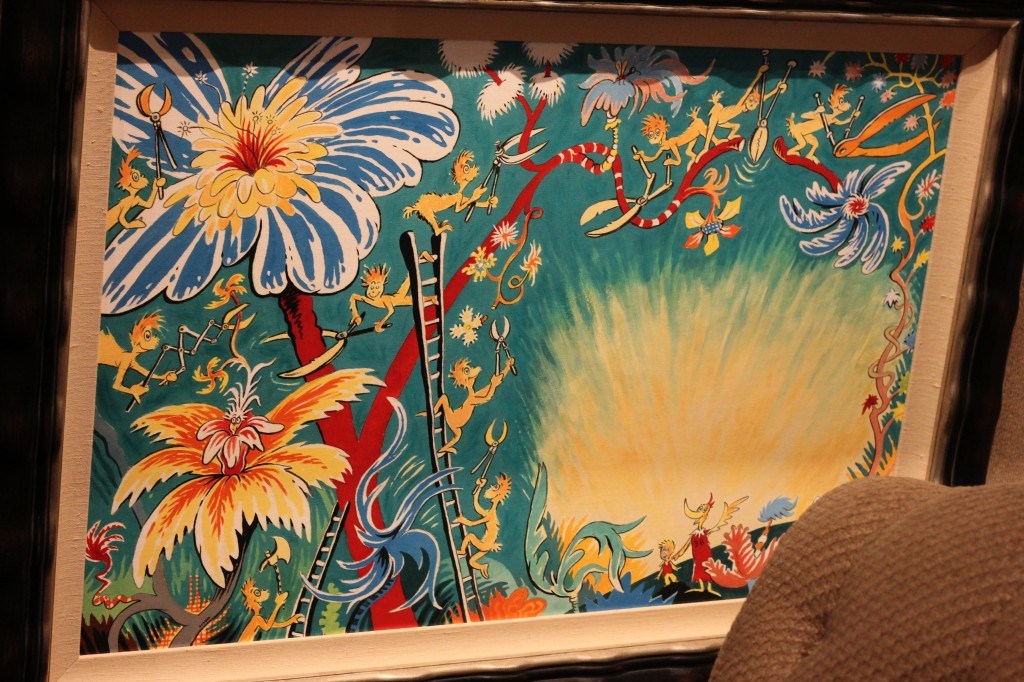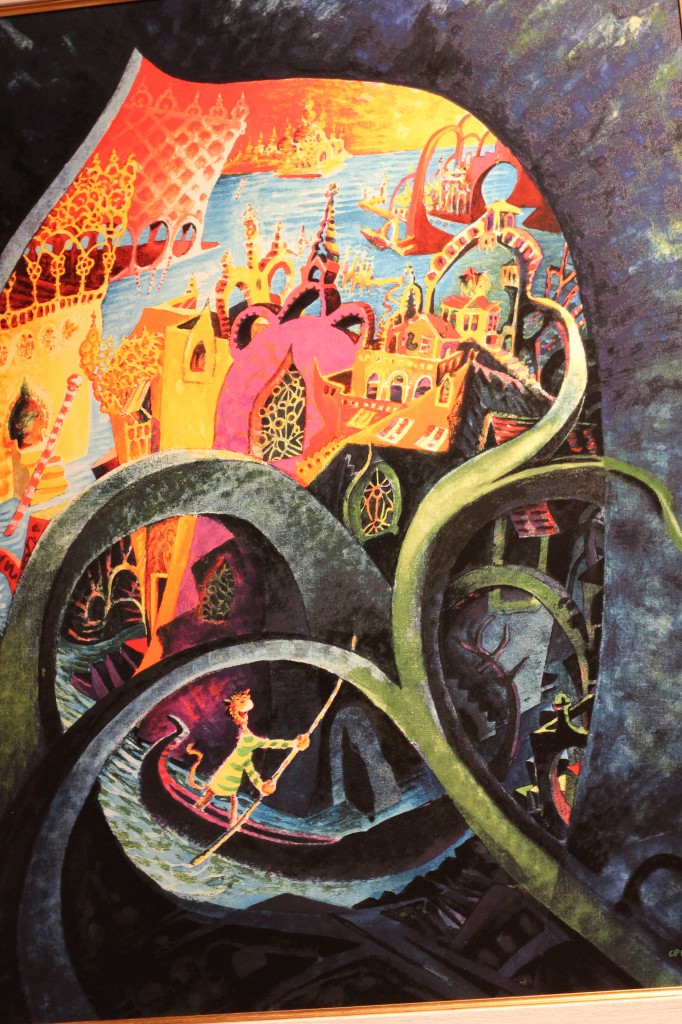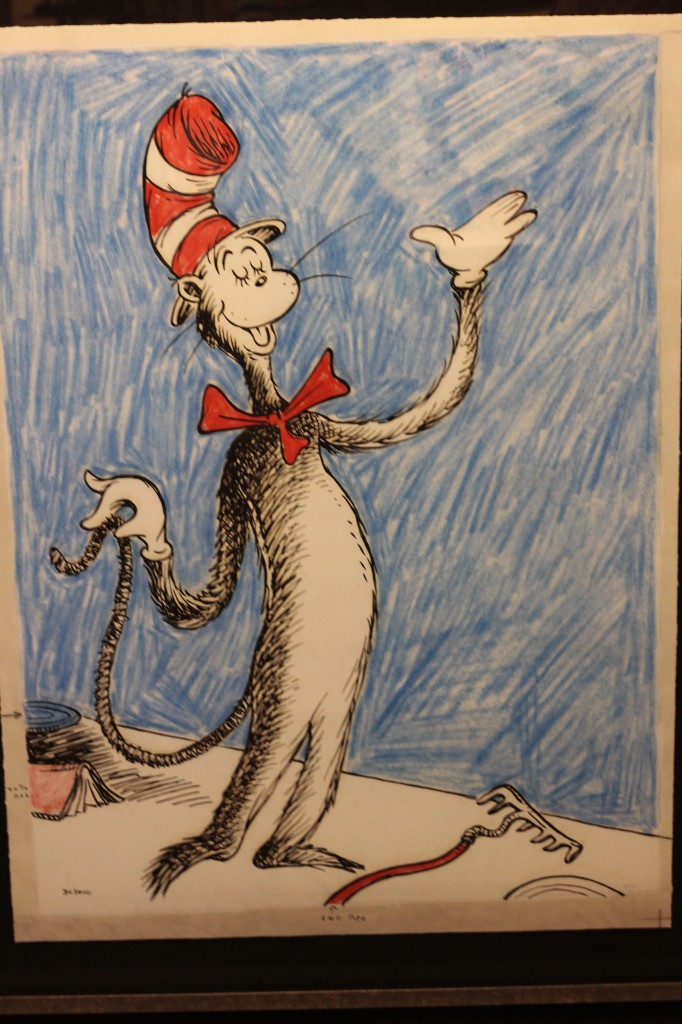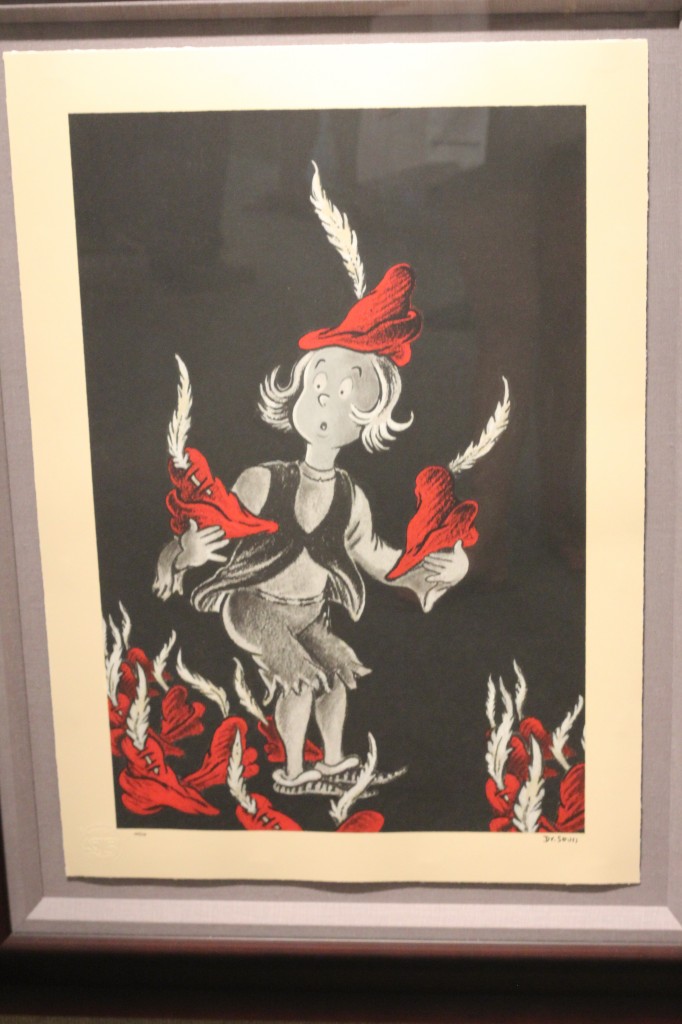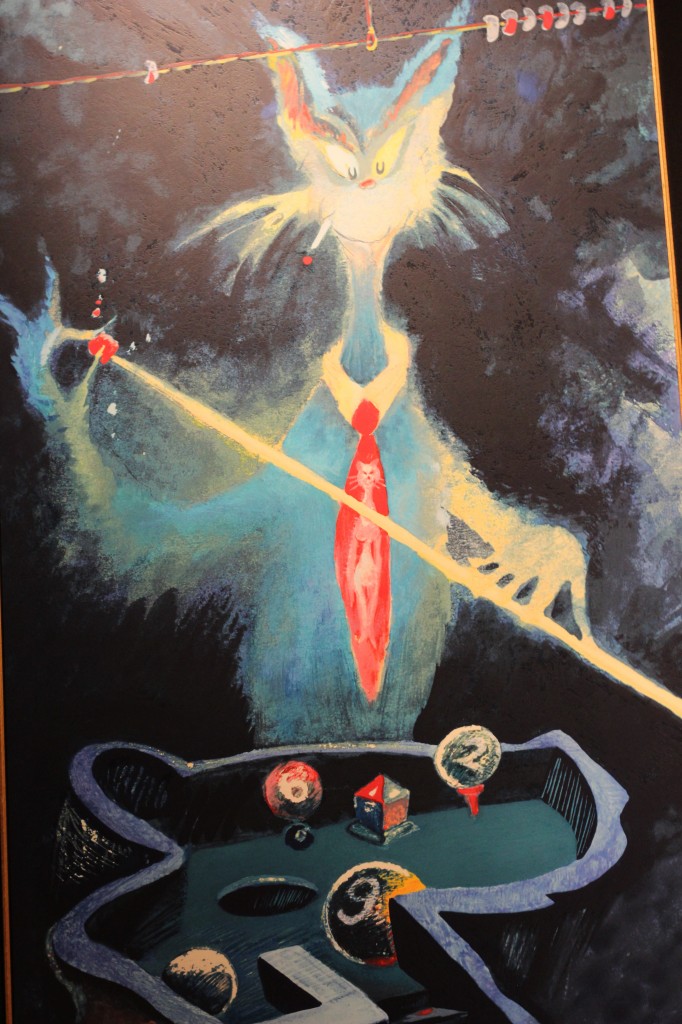 This last painting here is the first known painting that he did outside of his children's books. It was before Horton. It was painted in 1929 and it is going for $30,000….so I couldn't really muster up the cash for that one. I would have loved to have gotten a print or something but all of the work was priced anywhere between $1,500 (just for a tiny print) up to $50,000. I just asked the staff at the art gallery if it would be ok for me to just take pictures instead 🙂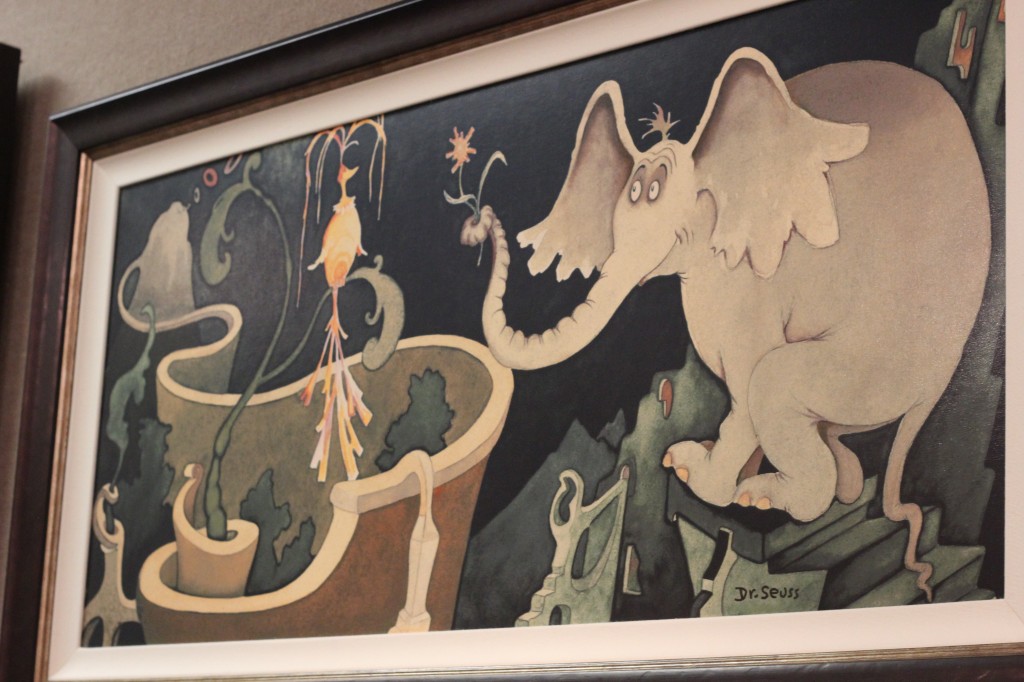 I also had no clue that he made taxidermy. It was like his characters were popping out of the wall saying hi. I don't know how I feel about them, but I couldn't finish this post without sharing this picture!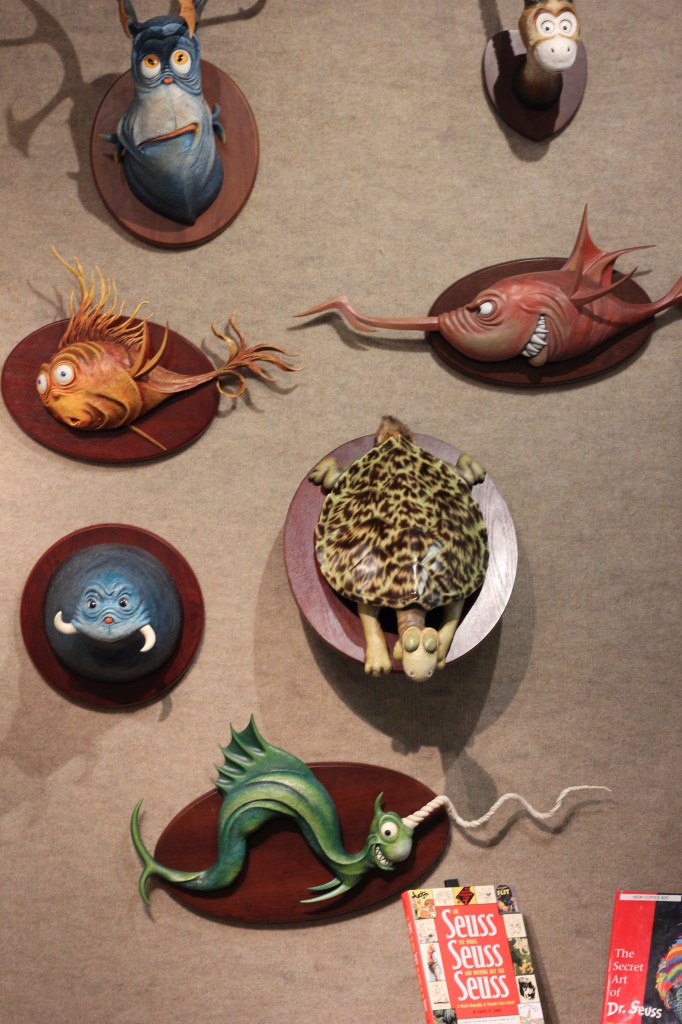 Like I said, I'm not coming home with a print but at least I have pictures! Am I the only one that had no clue about all of this secret art?!? We were also told that there is a movie coming out with Johnny Depp about Seuss's life that will expose a lot more of this art.
What do you think? Is your mind blown too…or was that just me?