Happy Monday!
I was going to put this picture on my IG and tell you all that I was putting together my summer buckets and I know I am going to get a lot of questions so I thought it was the perfect time to hop on here and write a quick post on what I put in these summer buckets.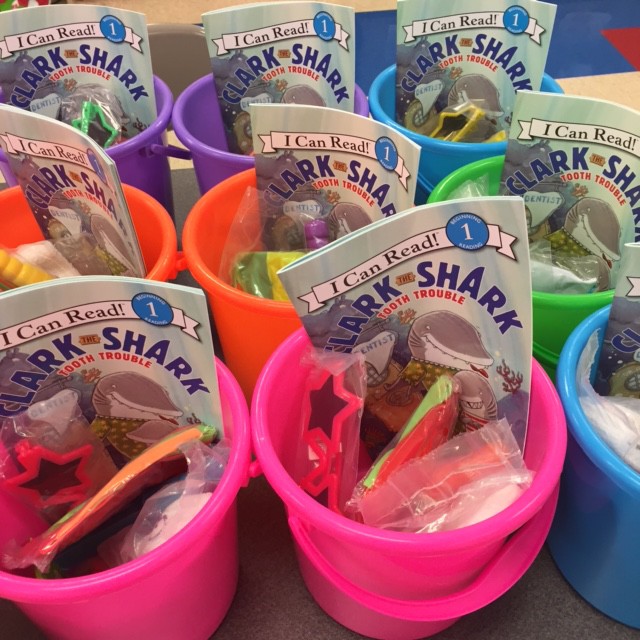 I do these buckets for my kids every year because I want them to stay motivated to keep reading and practicing all that we did from the year in Kindergarten. As we all know, there is such a thing as "summer slump" so I like to send them out in to the sunshine with some ideas of how they can keep their little minds working over the summer.
I put all kinds of goodies in these summer buckets…Oriental Trading is my best friend.
Each bucket has:
I also add their writing folders and a fresh pencil for them to have for the summer. This group LOVES their writing journals but you could always add a little notepad and pencil if their journals are too large.
I got the buckets off of Oriental Trading as well, but I have found them at Michaels before for an even better price. I wasn't quite as prepared this year as I usually am, but you can find them for a great price at the end of the summer and then save them for the following year.
There are a lot of great dollar books you can snag off of Scholastic. This year I found Clark the Shark but I've gotten other books off of there before as well.
I also stick this note in the bucket with all of the goodies.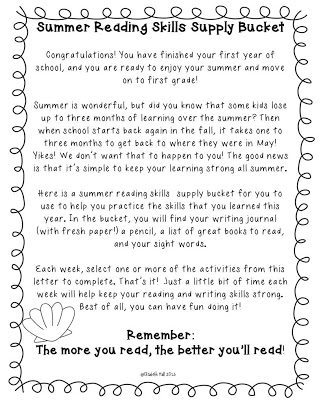 Hope this is helpful! We are out of school Wednesday and these buckets head out the door with report cards then!